Start the library of your meaningful moments.
---
In our latter years, when we look back on our lives, it will be the special moments that matter. Those beautiful times filled with love, joy and laughter with the people who are special to us. Preserve them in beautiful books for yourself and for your family with our affordable yet luxurious MILK Classic Range of photo books.
MILK Classic Range features
---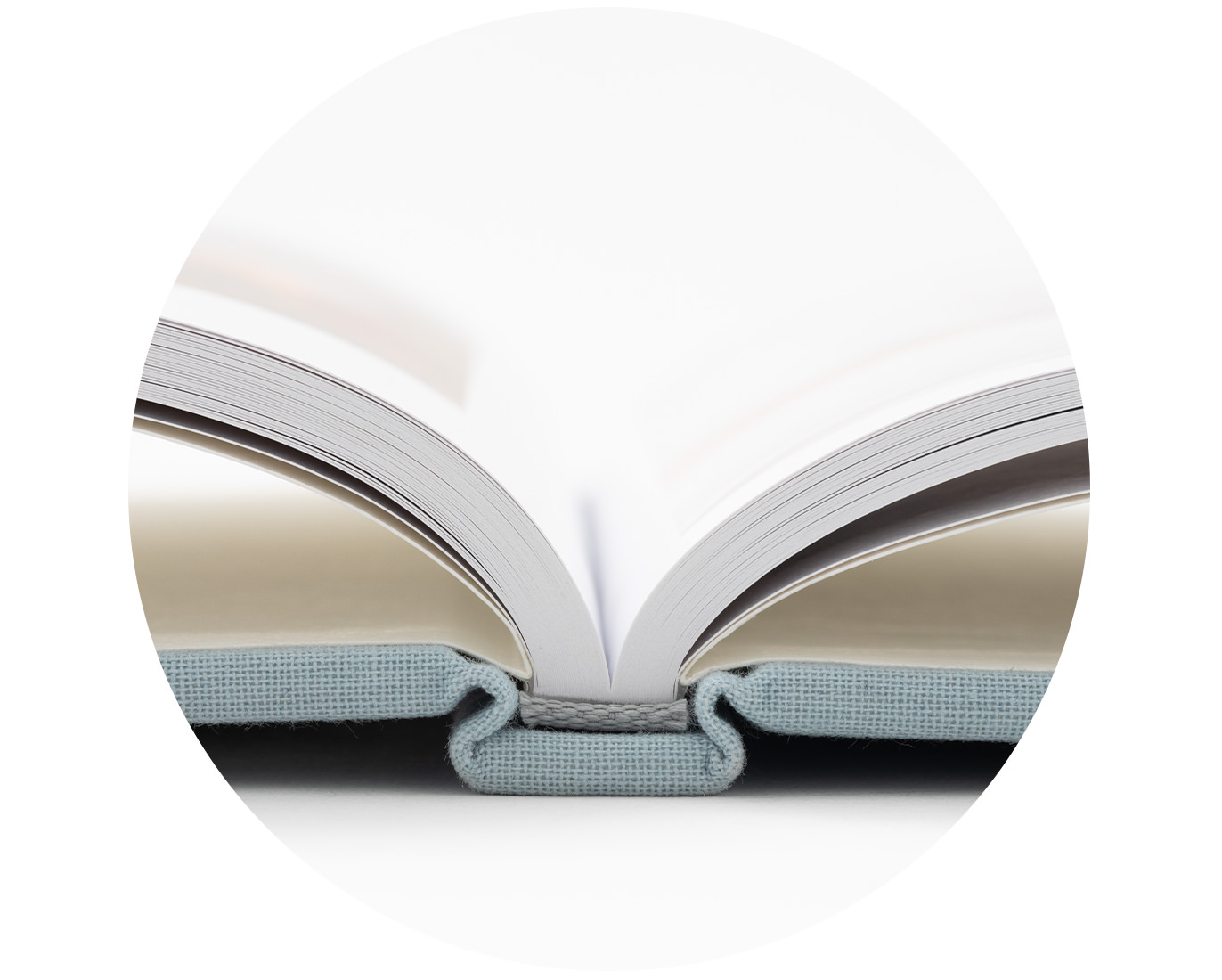 Quality binding, designed to endure.
---
Inch by inch, page by page, your life story is lovingly put together. We chose our binding methods to ensure your memories last lifetimes. For our Classic Photo Books, we use PUR binding, the preferred method of 'perfect' binding. One of the most popular book making techniques in use today, it produces long lasting keepsakes and leaves a crisp, clean finish.
4-color printing with top grade inks.
---
Your image selection will be brilliantly reproduced in four colors using high quality inks to ensure that your memories don't fade, capturing that 'forever moment' for future generations to rejoice in too.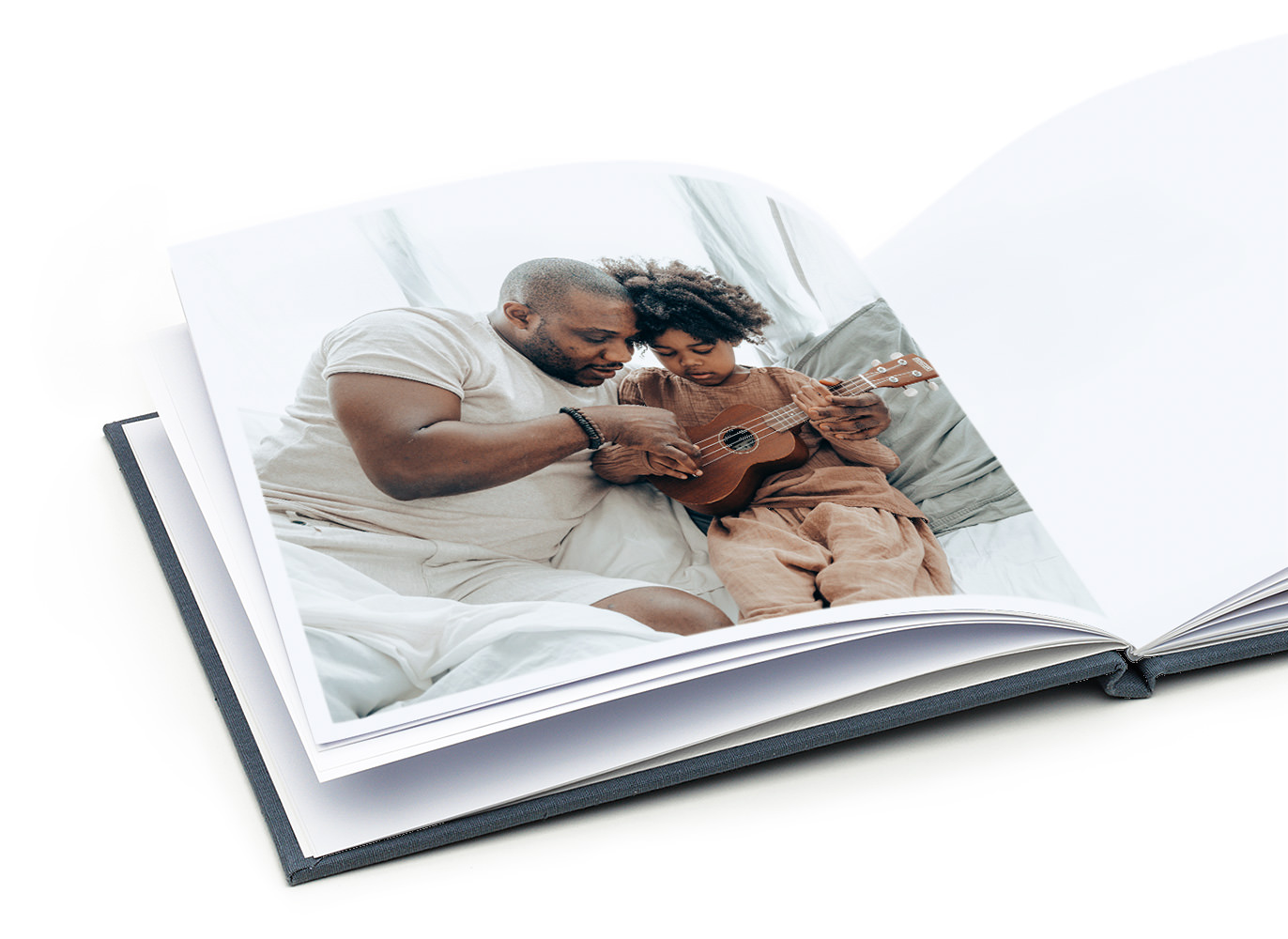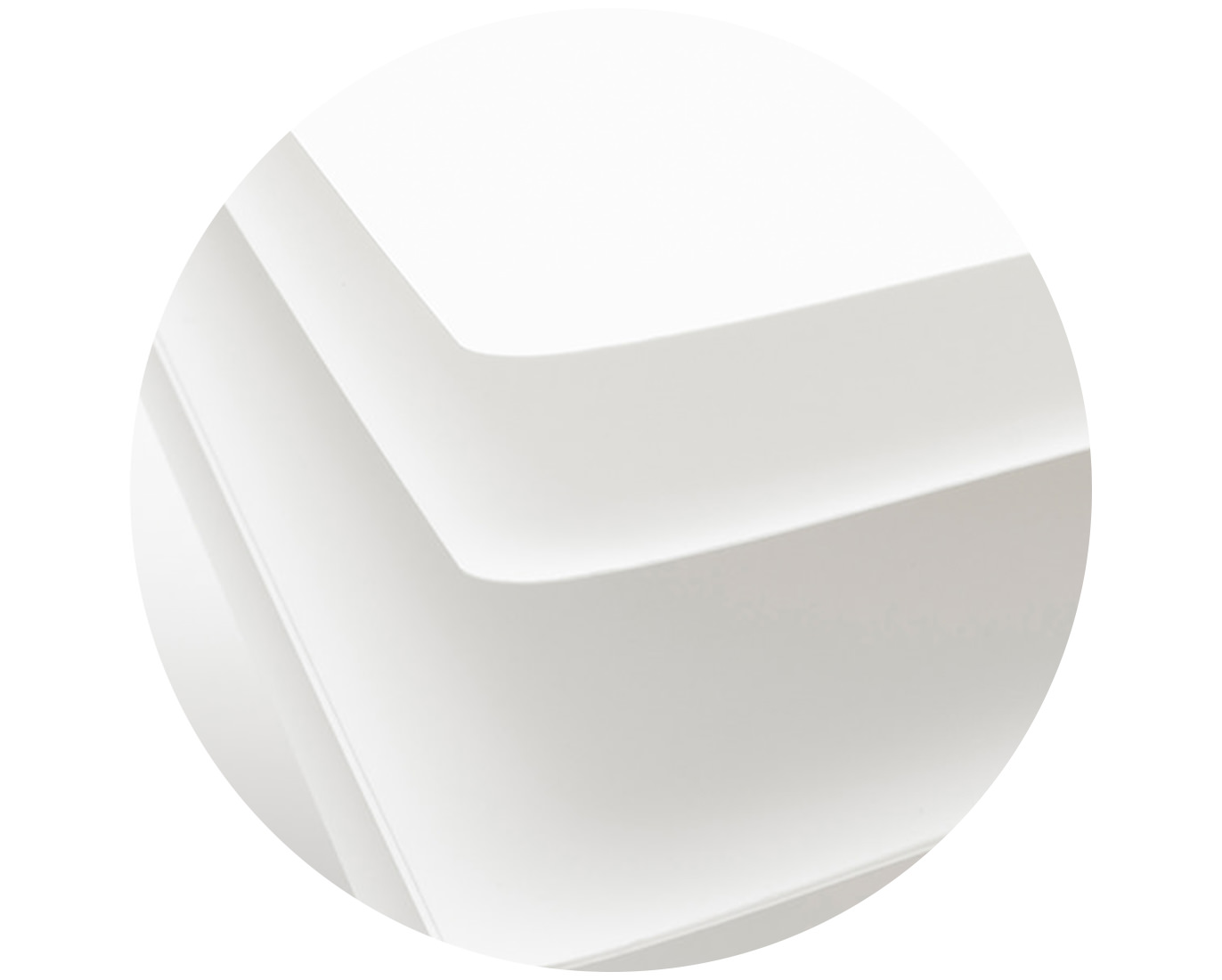 Paper that does your memories justice.
---
To deliver the feast to the eyes your photos deserve, we offer two high quality papers - Satin (Fedrigoni Freelife) and Semi-gloss. Satin is less shiny than Semi-gloss but not as muted as matt. Semi-gloss is available for an additional cost and resembles the look and feel of photo paper.
Easy layouts thanks to designer templates.
---
Our expert publishers have harvested all their many years of knowledge to create templates for you to use, as well as choosing typefaces and font sizes to make your book beautiful. Place up to 12 images per page or 24 per spread. Lots of options – all of them elegant.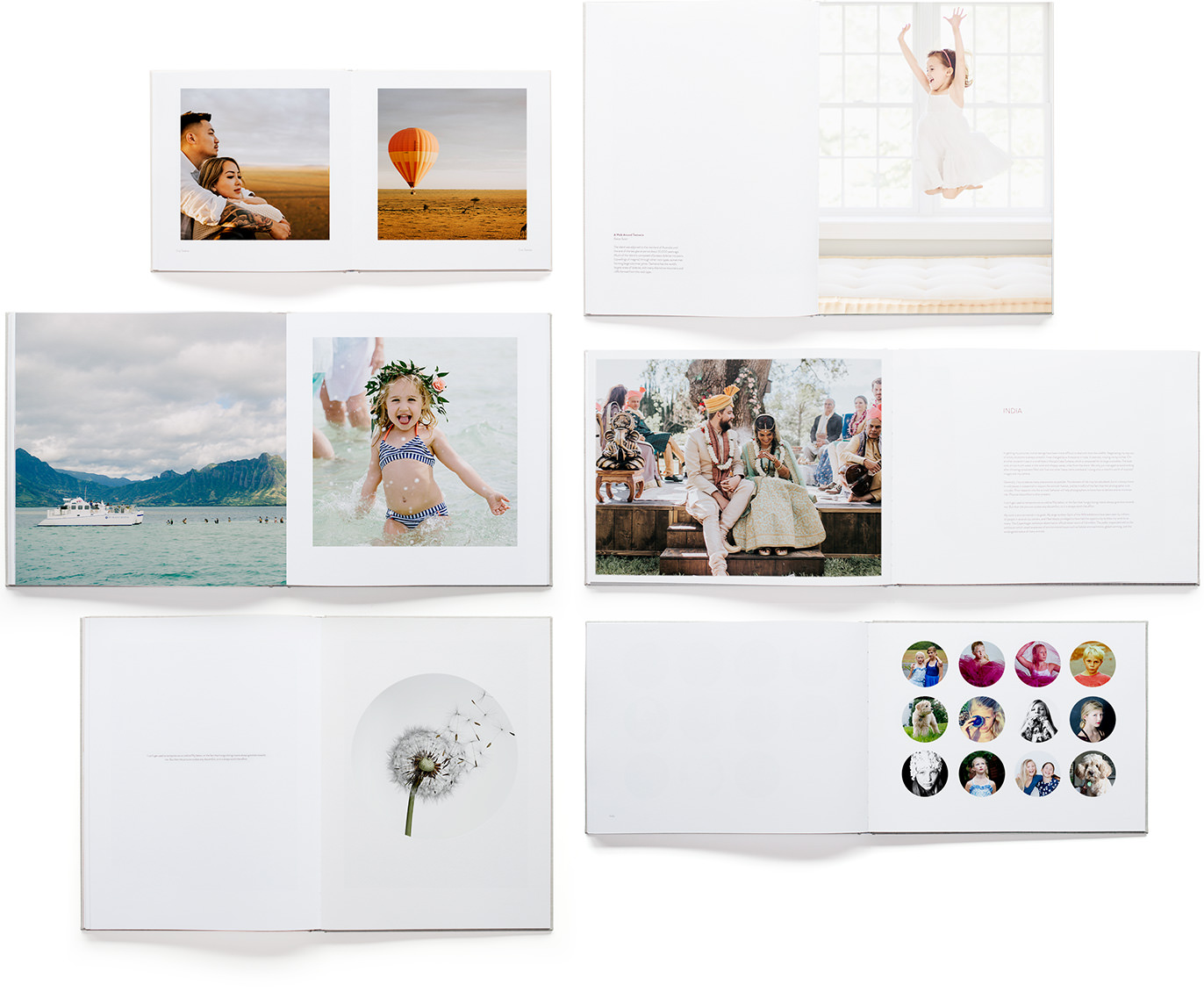 Or create on Mac.
---
Create Classic Photo Books directly from within the Photos app on your Mac. Wrapped with Apple's core services, download the MILK Books project extension for Photos through the Mac App Store and enjoy a faster MILK design experience.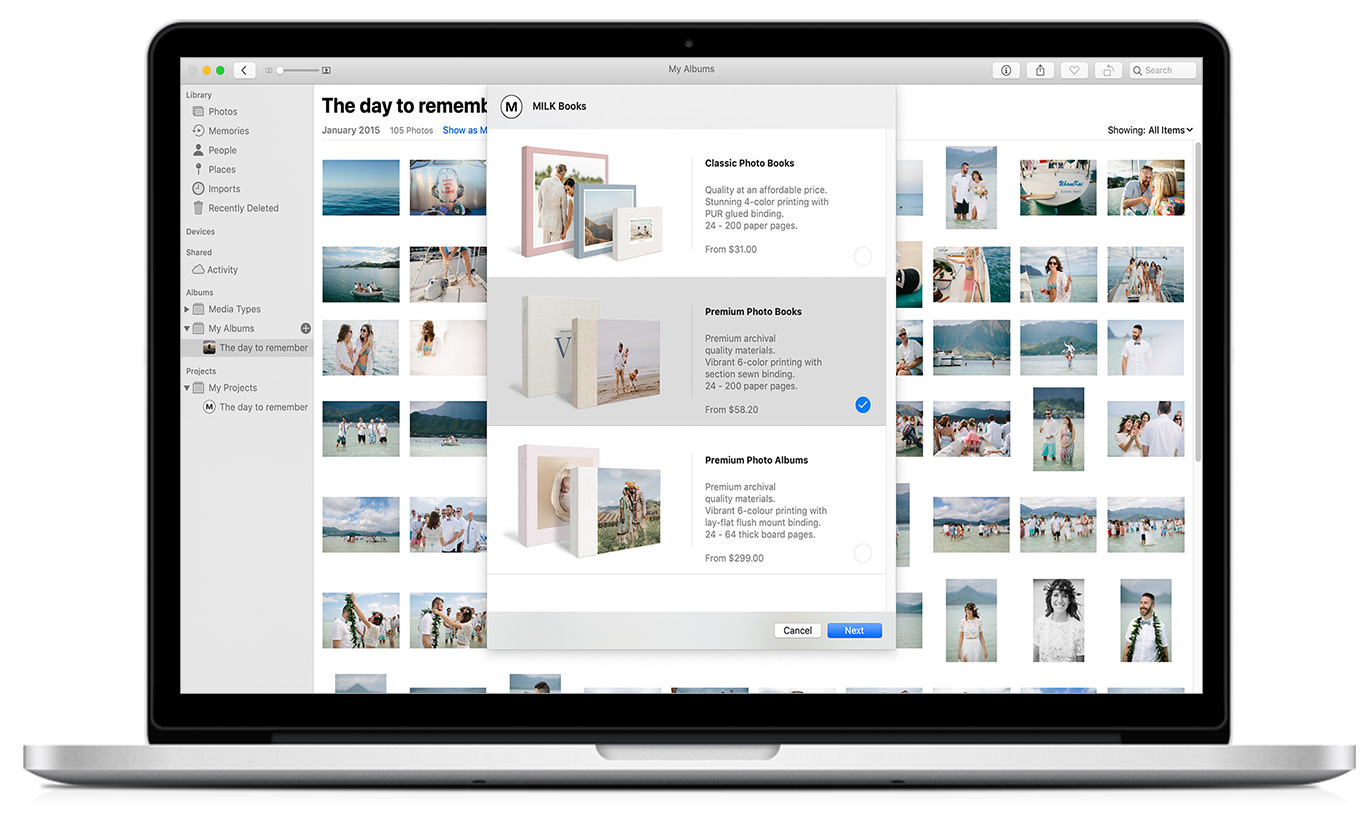 Kind words from our customers
---
You might also like these top sellers:
---