MILK Photo Albums are handcrafted with the highest quality archival materials, beautifully constructed and designed to endure. We use traditional book binding methods to ensure longevity. These qualities will mean that your most special moments can be treasured and passed on from generation to generation.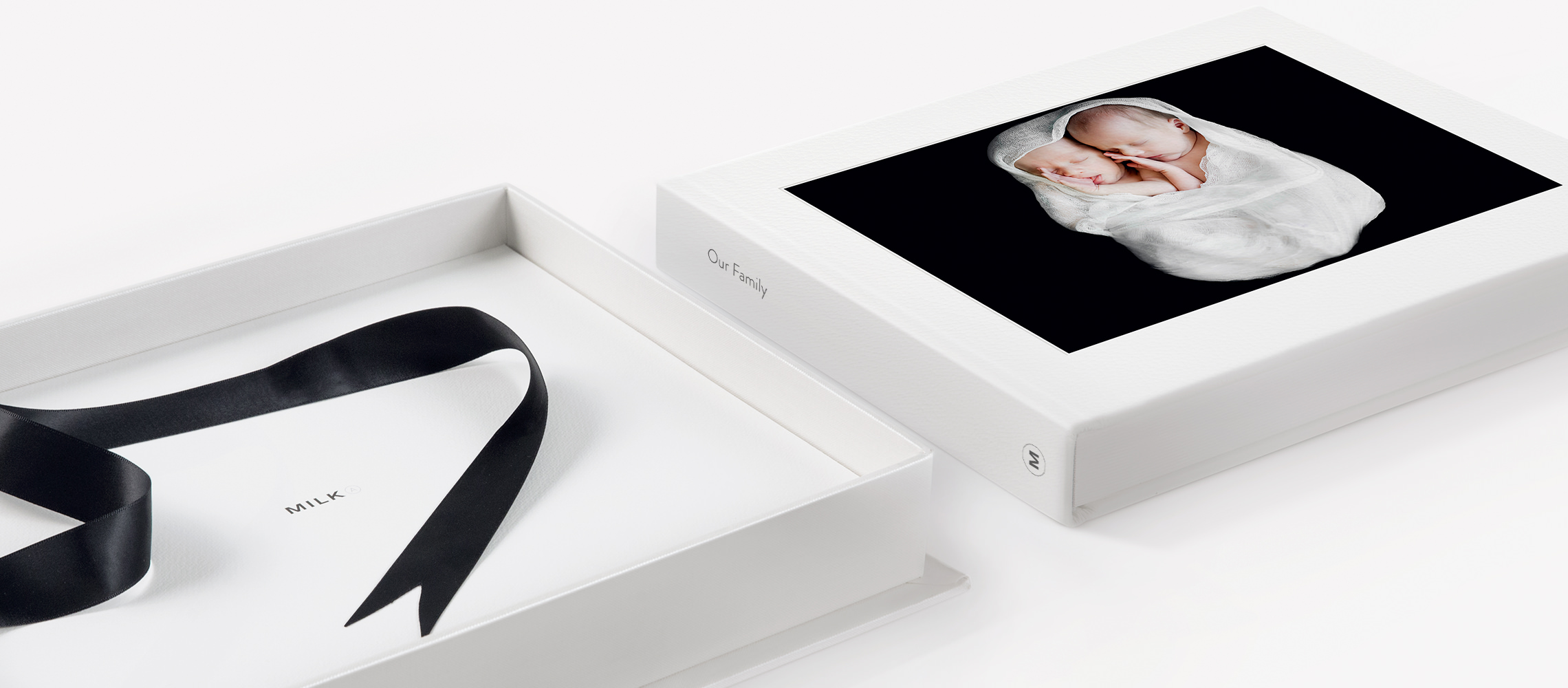 The MILK Archival Album Range
Premium Photo Albums
---
Our Premium Archival Albums are for those who truly value the finest quality. Using exclusively archival quality materials these are bound to last longer than 100 years. Three formats, 6-color print, two flush-mounted board options, and a range of stunning cover options.
Premium Leather Photo Albums
---
Our Premium Leather range features the same binding techniques and archival properties as our Premium Photo Albums. The only difference is they are bound in high quality Italian leather. This is the ultimate keepsake for your most treasured events.
Put simply, archival quality means that your photos will last to be enjoyed by your children's children. As defined by the American Archivists society archival quality means that our books are resistant to deterioration or loss of quality, allowing for a long-life expectancy when kept in controlled conditions. Our books are all of these things and more.
We honor the art of making by hand and the attention to detail required to make lasting quality. All of our books and albums are hand-bound in archival quality materials and stitched using techniques passed on from generation to generation of bookmakers. Equally our paper stocks are acid-free and 100% recyclable. 
MILK Lay-flat Album formats
What our customers are saying
---
"Wow! What can I say. I have just received my MILK photo album and it is absolutely stunning. Excellent service from start to finish"
Karen Scott, United Kingdom
"We love our lay-flat wedding album, it surpassed all expectations. An amazing experience and an even better outcome - Thank you MILK!"
Jordan Brooks
"MILK Books quality is clearly superior to any photo books we had done before; not just in terms of how the photos came up, but also their overall feel and presentation."
Mike and Maureen Avery