Make your adventures last a lifetime.
---
When we step outside of our usual routines and find ourselves in an exotic and unfamiliar place, magical things can happen. Inspiration flows, energy abounds and new relationships spark. Whether your magical moments are from a weekend getaway, family holiday or that once-in-a-lifetime big adventure, capturing those stories in a beautiful MILK Travel Photo Book will let you relive them and inspire generations to come.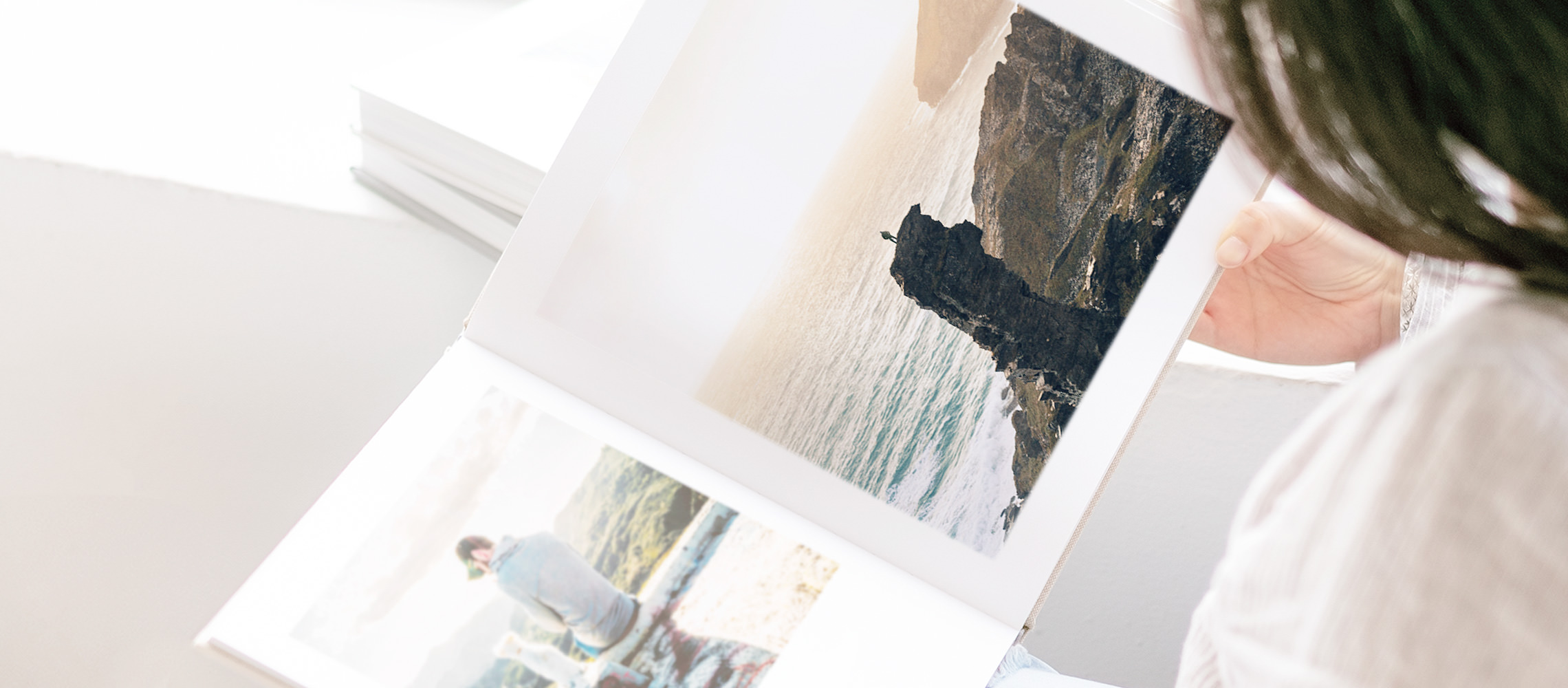 Travel Photo Books
---
Wherever you go, whatever you do, every trip or holiday is an unforgettable chapter in your life and nothing compares to seeing these moments preserved in a beautiful MILK Travel Photo Book. Our premium quality paper will bring your photos to life. Add custom text to create the perfect story of your adventure and share it with those you love.
Softcover Travel Photo Books
---
Softcover Travel Photo Books are perfect for every adventure big or small. Create a collection of your travels or preserve that special weekend away. The template designs will allow you to introduce your story with beautiful panoramic shots and fill the pages with memories from your travels.
Classic Travel Photo Books
---
Whether it's your backpacking adventure or your child's first steps in the ocean, a beautiful Classic Linen-covered Travel Photo Book, will bring any travel story to life.
Premium Travel Photo Books
---
Our timeless, Premium Travel Photo Books are the best way to preserve your most special travel memories with 4 archival paper options and 15 cover fabric options. Our new Designer Cover templates add a unique start to your journey with subtly raised inks adding new depth to your books finish. Perfect for the romantic honeymoon or that trip of a lifetime.
Moleskine Travel Photo Books
---
When you travel, there are so many moments and stories you want to remember and a Moleskine Travel Photo Book is a stunning way to capture them. Loved by creatives the world over, Moleskine materials include the signature ivory paper, rounded corners and elastic closure, stitched in a range of styles to match your adventure. Create a travel journal featuring your best travel shot on the cover and store any mementos in the classic Moleskine inner pocket.
Moleskine Travel Photo Books
---
Our Classic Photo Book is one the whole family will love. With more pages to display every detail, kept safe within a beautiful, elegant, linen cover. A beautiful edition to the story of your lives.
Look inside recent customer travel books
---

Frequently asked questions
---