5 tips for creating your next project fast. 
---
There's just not enough time in the day. We're not time-poor, we're time-destitute. So I won't waste a precious second more—here's 5 tips for creating your photo book or album fast.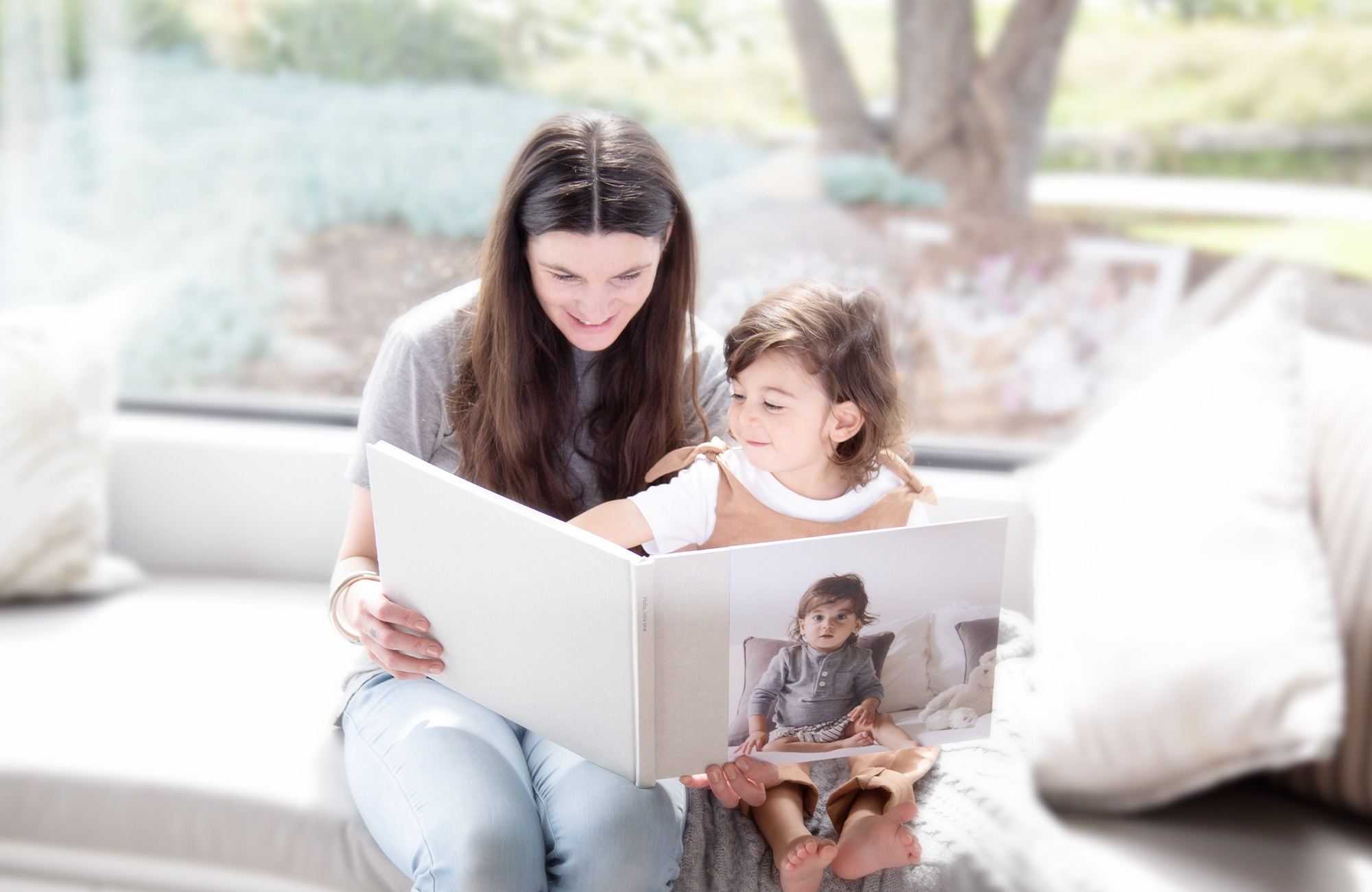 1. Edit down your photos.
The great thing about today's photography climate is that it's easy and accessible to all. If we see something we want to capture, we simply reach into our pockets, aim our phones, and click—and click and click and click. It's easy to get carried away and before we know it, our images folder is full. These are not all money shots. Try to delete at least half of the images in your camera's photos folder before you upload them. Sometimes we have to be ruthless in our culling, but it's worth it in the long run.
2. Keep default file names and upload in order.
A photo book or album is essentially a story—whether of a person's life, an event or a trip, and generally these stories follow a linear, chronological timeline. For example, the wedding day starts with getting ready, arriving at the venue, the ceremony, then the reception. Your images will have a default code name attached to them in order from when they were taken. Avoid the temptation to re-save with names that help you to recognize what content is in that file. By keeping default file names, it'll be far easier to sort your photos in chronological order, allowing you to tell the story as it happened, with ease.
Read our blog on organizing your photos for helpful tips and tricks to cleaning up your photo library.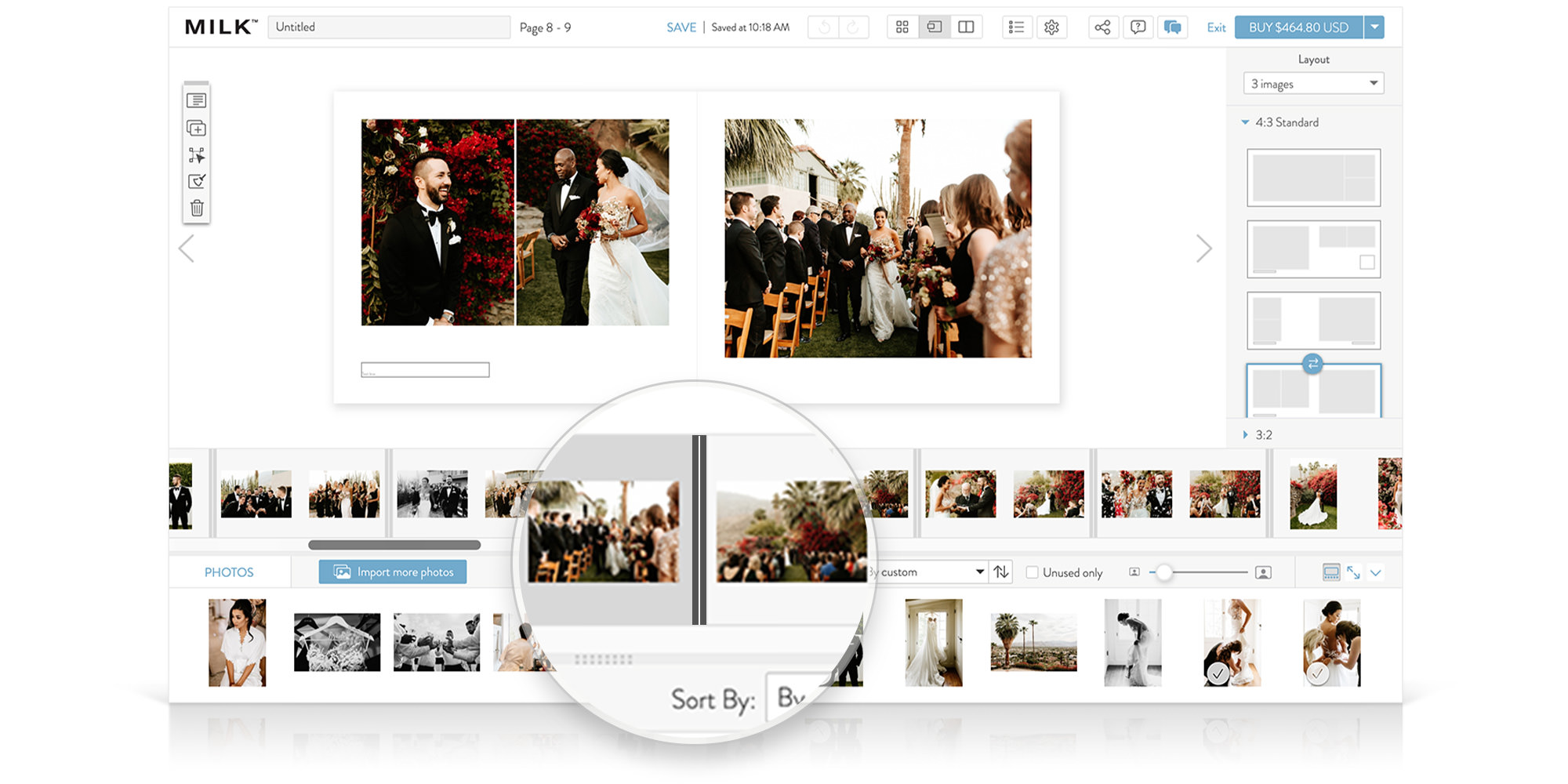 3. Image slicing.
Our Design Studio has a function that we refer to as "image slicing". This is available only when you're creating in Page Divider Mode. After uploading your images, choose to create using Page Divider Mode. Your images will appear at the bottom of the screen, in your "timeline". Hover your mouse between any two images in your timeline to bring up the Slicing tool. Simply click to "slice" or divide them into spreads.  You can add up to 24 images per spread in most MILK formats. From there, all that's left to do is select layouts and click to adjust the images within the frames. You'll be amazed how fast your book comes together when working this way. For more help using Page Divider Mode, watch our Design Studio tip videos.
4. Mind over matter.
The MILK Design Studio makes the image upload and design process easy and if need be you can see our Knowledge Base or reach out to our customer service staff to get you over any humps that are causing you to procrastinate. Putting aside time to do something meaningful feels good, so put aside a few evenings in the week to put some music on, pour a glass of wine and complete your book. You'll likely get more than you expected done and allowing small blocks of time per week will make all the difference. Your memories are worth it.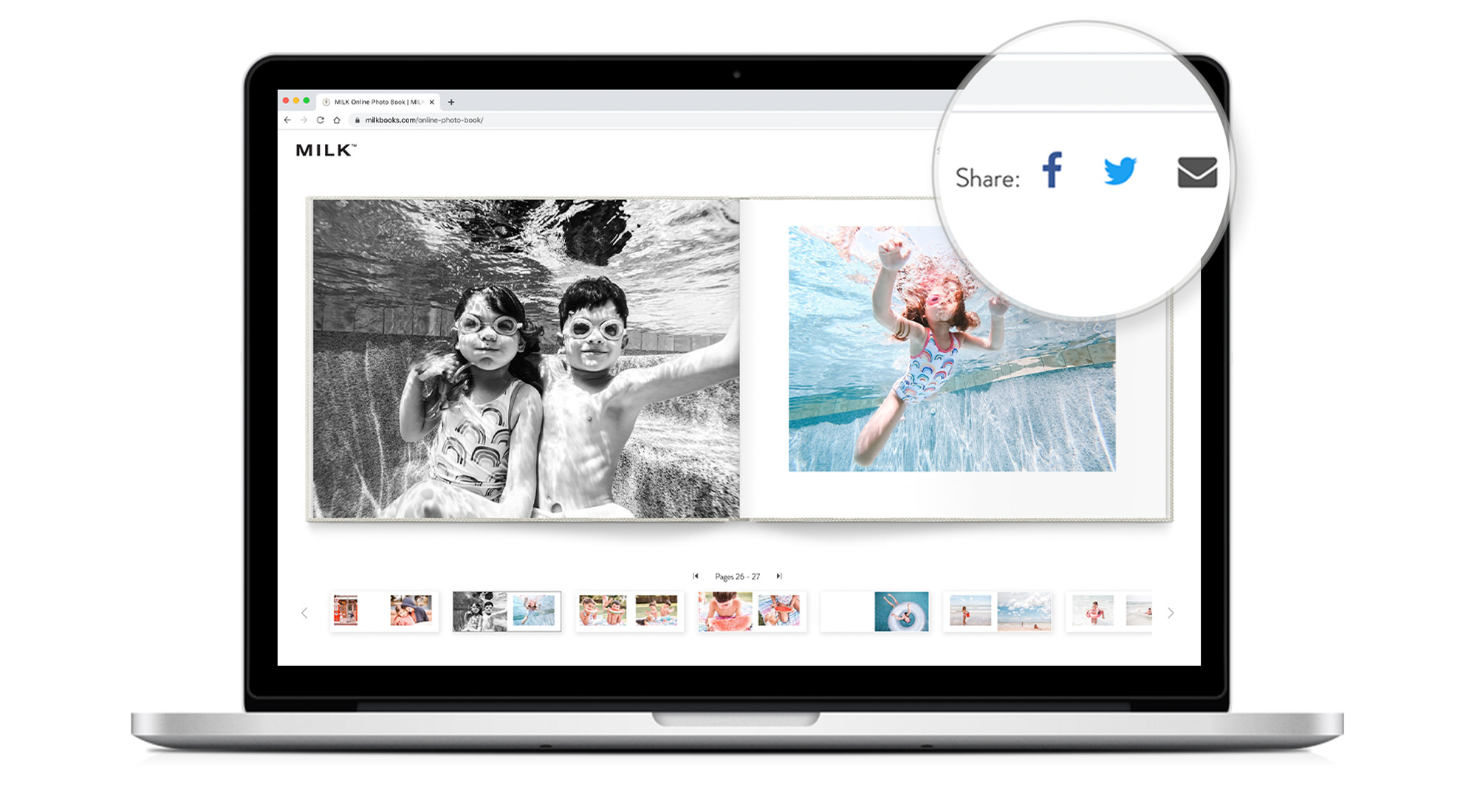 5. Enlist your friends for help.
Invite a friend around for final proofing and to get their honest opinion on your choices of photos, layouts, cover fabric and paper. Or you can send an online version of your in-progress digital flipbook to friends via Facebook, Twitter or email. Staring at a screen for a long time, you'll begin to miss details, so getting someone with fresh eyes to scan any text for spelling or grammatical errors is a great help. You'll be able to make your decisions more quickly and have the added advantage of a second opinion.
Finally, don't be afraid to press print.
Pressing print can feel very final, but remember why you started the project in the first place and how great it'll feel to finally have the printed book in your hands. At some point you've got to banish the anxiety you're feeling due to those darn perfectionist tendencies and just be happy with the finished book as is. Also, MILK offers reprints at 50% off RRP as part of our Satisfaction Promise, so if you notice any spelling errors in your book within ten days of receiving your order, keep in mind that reprinting is always an option.