Your stories retold for generations.
---
MILK Premium Photo Books are archival quality which means they're designed to last several lifetimes. Each one is handcrafted from the finest materials using age-old bookmaker's techniques and the latest in print technologies. So choose our MILK Premium Photo Books to ensure they'll be cherished for generations to come.
Save 20% on all Premium Photo Books when you pre-purchase below and enjoy 6 months to create.
Or create now and save 20% using code XMASGIFTS at checkout.
MILK Premium Range features
---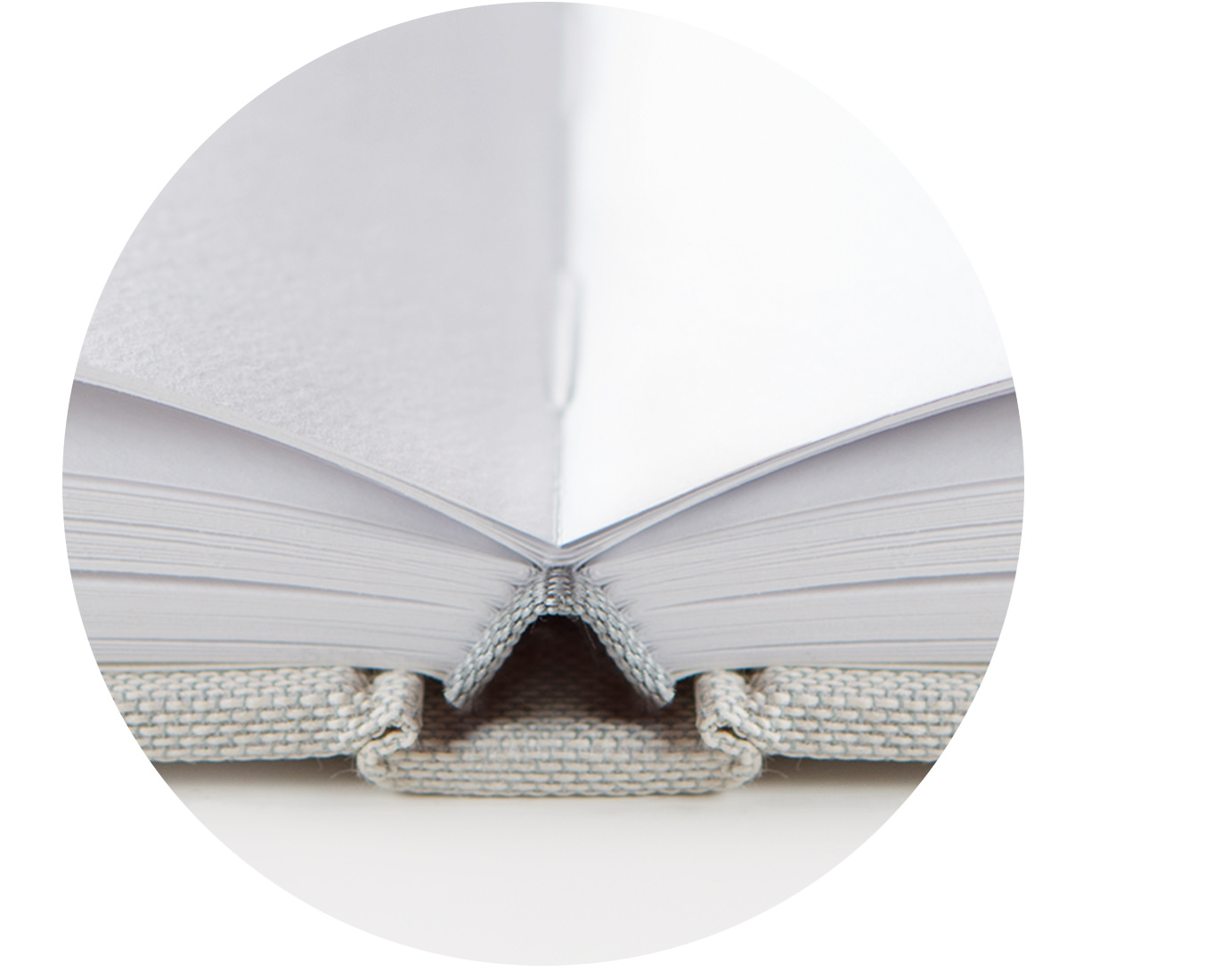 Superior stitched, near-flat binding for lasting strength.
---
We set out to design a beautiful book rather than one which was easy to produce. That's why a stitched spine was the only option for this range. This age-old technique means your book will lay open, allowing you to create stunning double page spreads and stay safe in the knowledge that you're creating something that is made to last. With stitched books, pages don't come loose, so everything is kept for posterity.
6-color printing to capture every nuance.
---
To reach layers of sophistication that 4-colors quite simply can't do justice to, your images will be reproduced in 6-colors. What's more, the top-quality inks we use means your pictures don't fade, staying warm and rich for loved ones not even thought of as yet to enjoy deep into the future.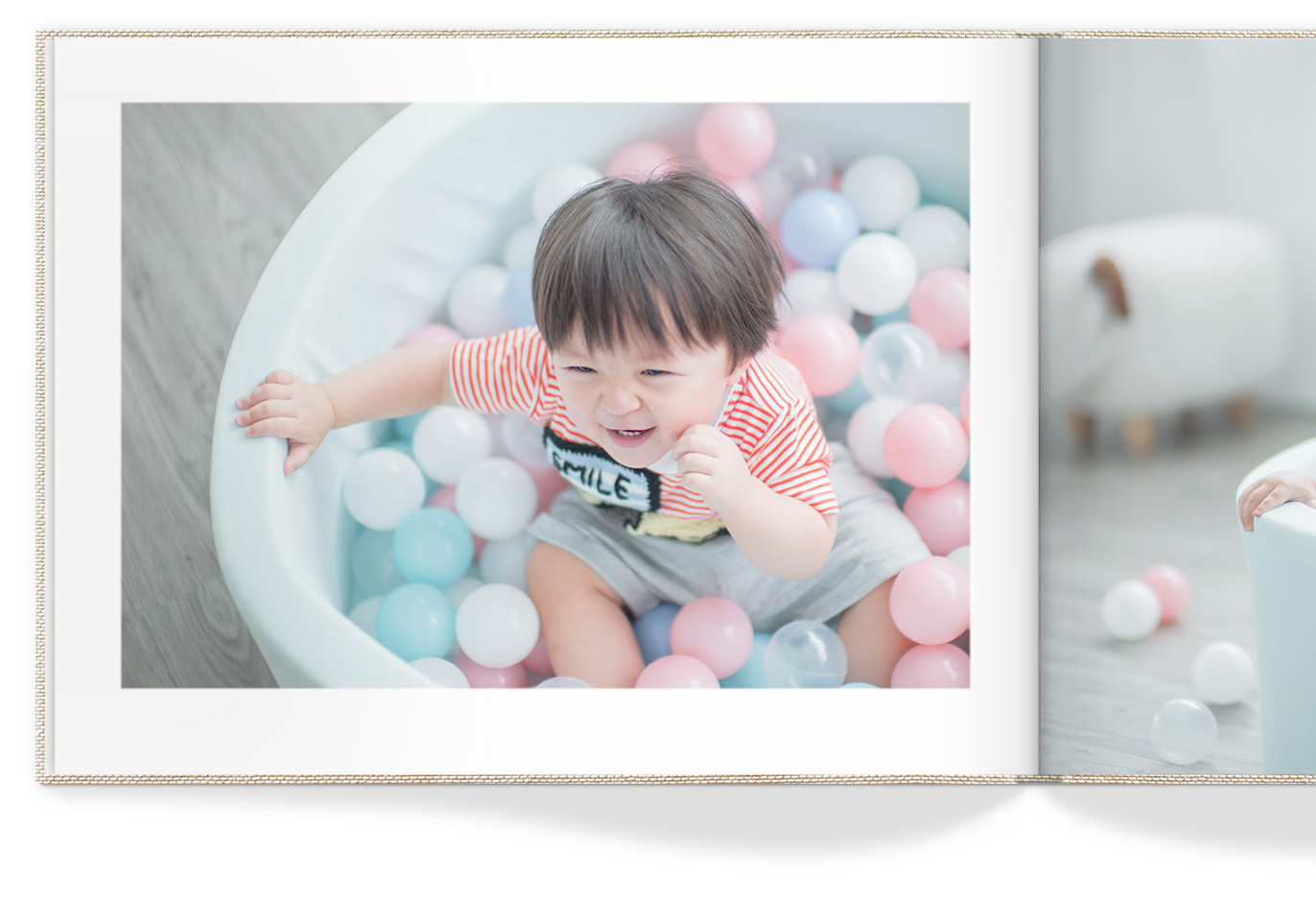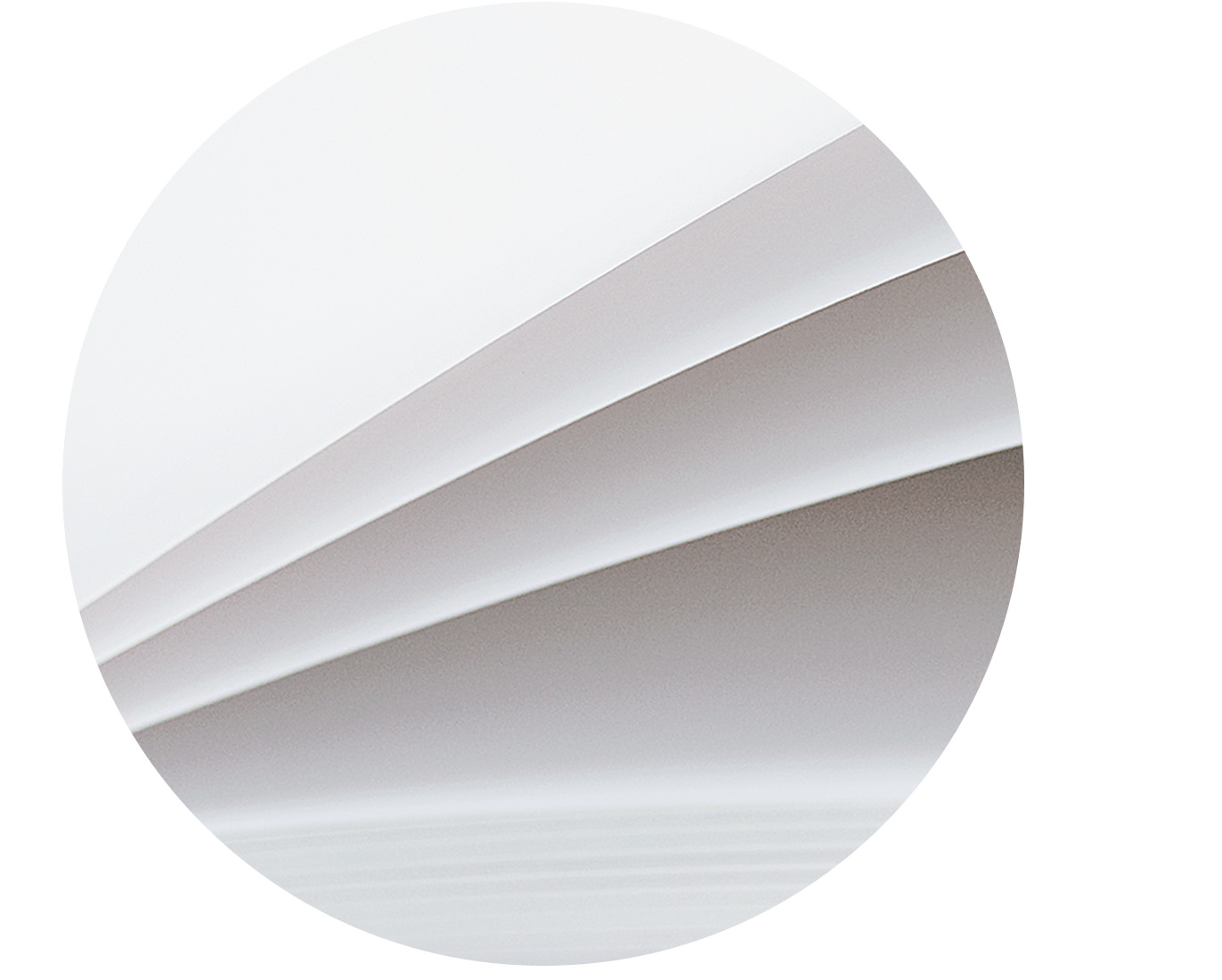 Archival quality papers.
---
MILK Premium Photo Books are exclusively printed on archival quality, earth-friendly sustainable paper. Approved by the Forestry Stewardship Council, this luxurious-to-the-touch material is also acid-free, so the vibrancy of your images will last for generations. Four paper stocks are available for our Premium Photo Book range: Satin (coated), and three uncoated/matt papers: Matt White, Textured and Matt Ivory.
A choice of beautiful cover fabrics.
---
We don't select our coverings solely because they look good; they're chosen because they endure handsomely too. MILK Premium Photo Books offer you 13 elegant finishes to choose from, including Linen, Premium Coated Cloth (Buckram) and Leather.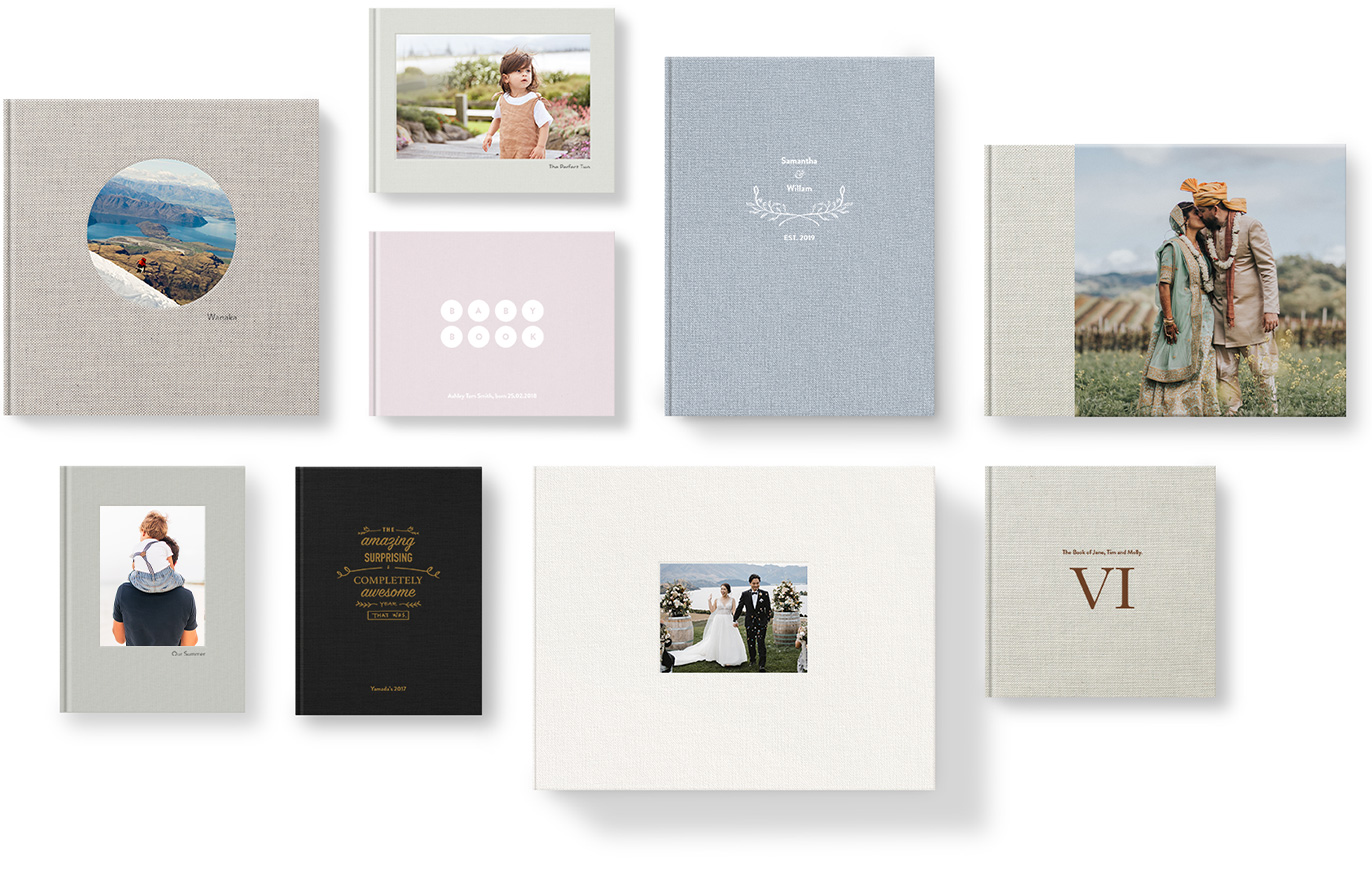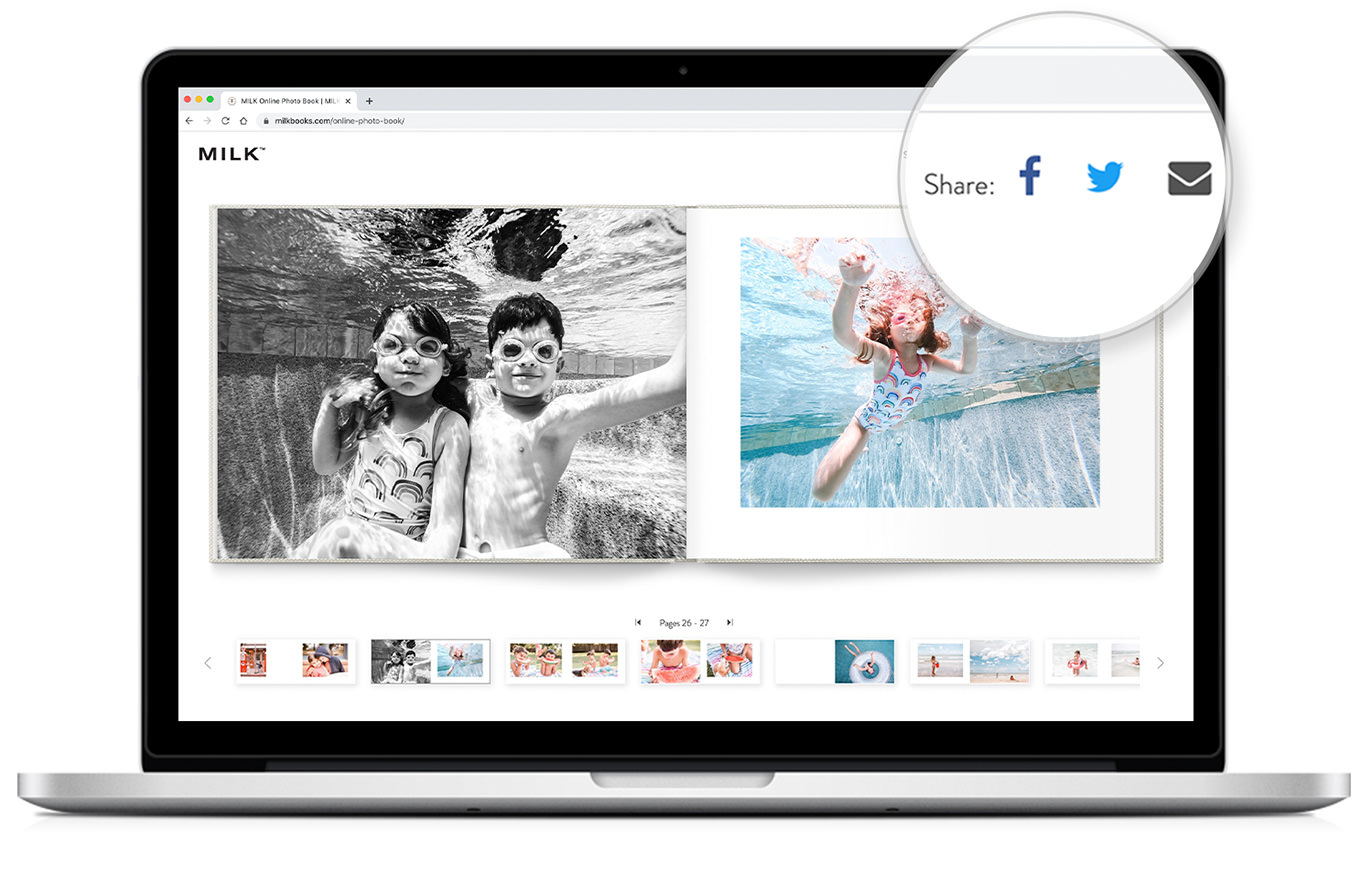 Free online photo flip book.
---
Receive a free online version of your book or album and easily share it with friends and family online.
Powerful, intuitive design studio.
---
We've reinvented the book building process to make it easier for you to create your perfect photo book fast. You don't need to be a graphic designer. Try us and discover how simple and fun it can be.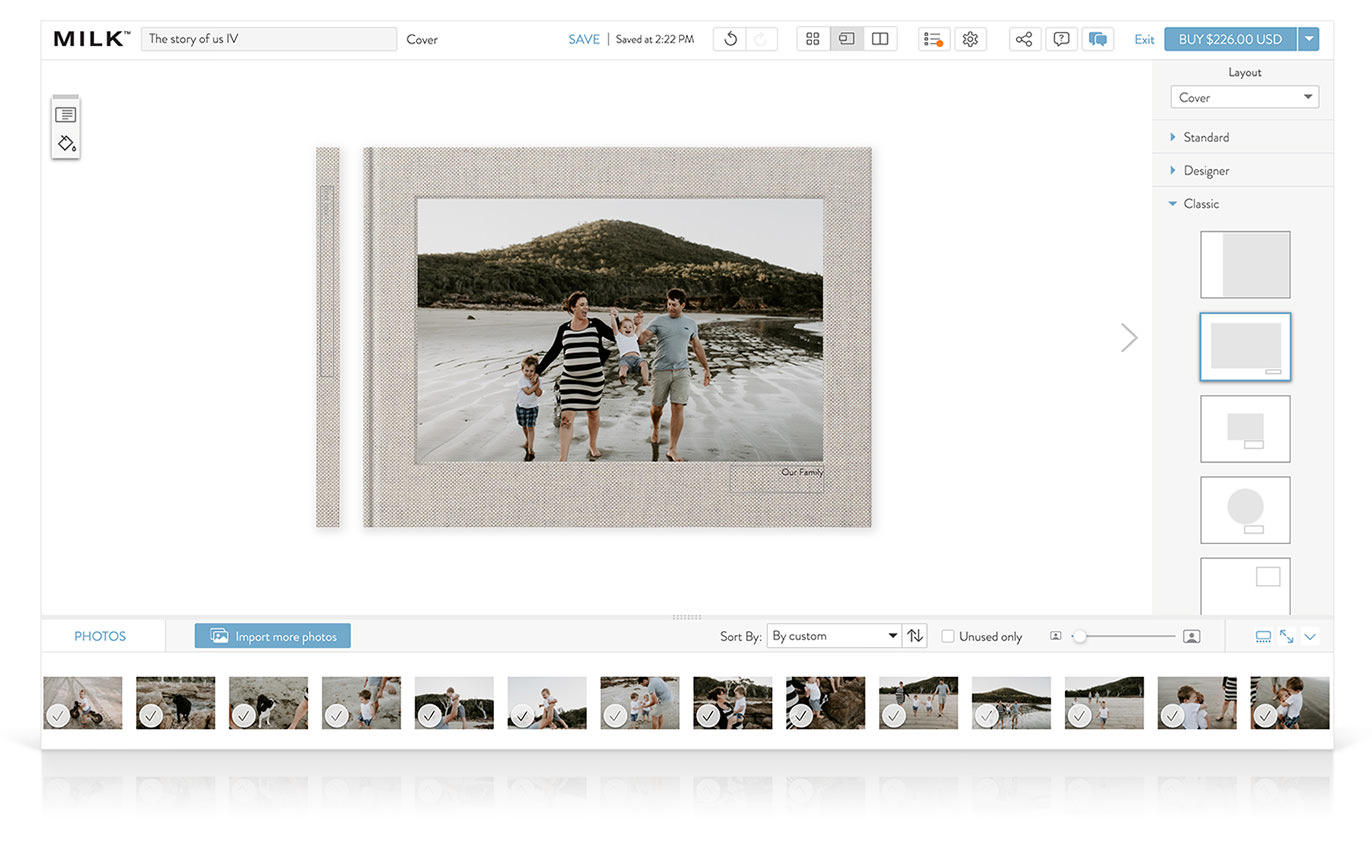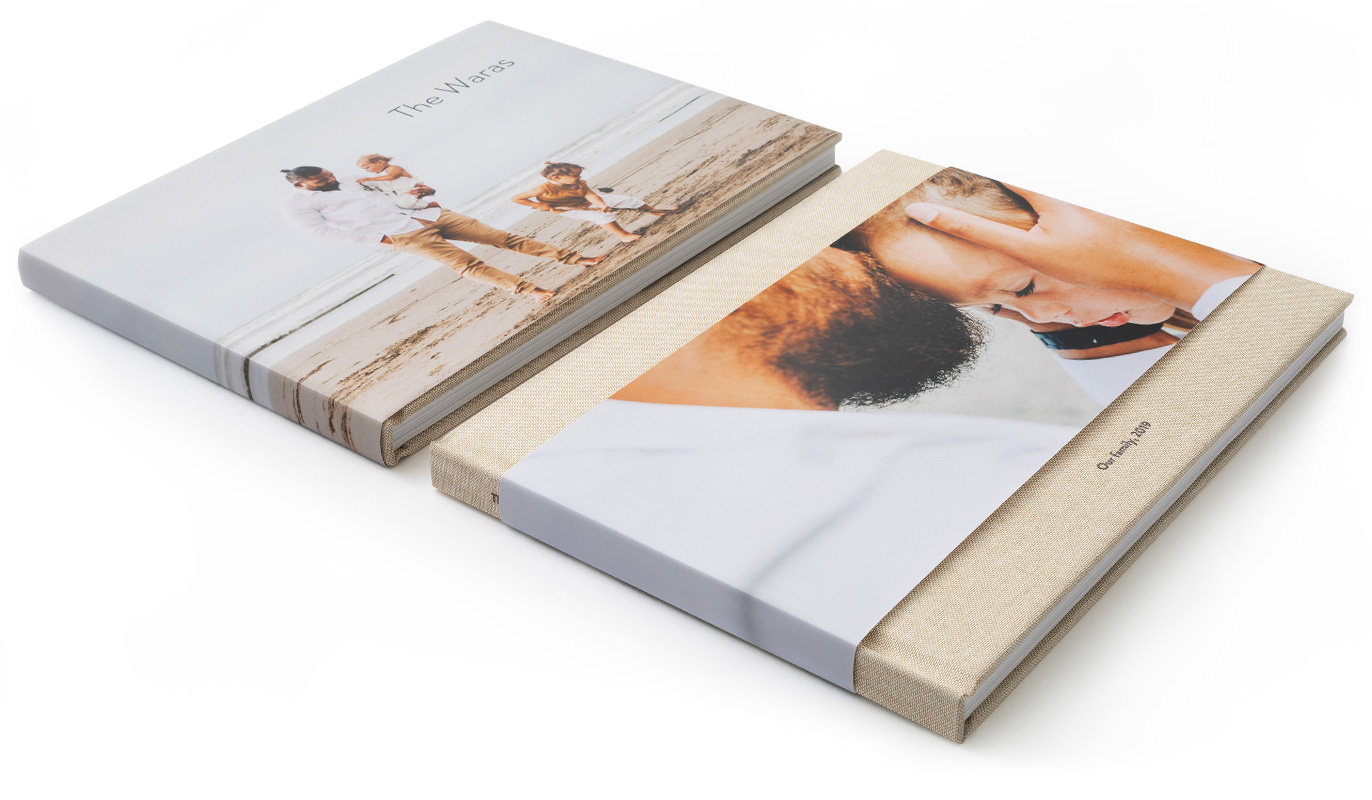 Full or partial jackets.
---
Exclusive to our Premium Photo Books, MILK Jackets provide an extra layer of protection to your memories. Custom printed with your favorite photos and personalized text, Jackets safeguard your memories in style. Now available for add-on in the Design Studio for an extra cost. 
Elegant subtly raised ink titles.
---
Add a personal touch when you select from our Classic or Designer Cover designs. Choose a title or word or select from one of our 17 designer templates, crafted with your special occasions in mind. The subtle raised ink application will elevate your book as it begins to tell your story. Discover our Designer Covers and our favorite book titles for title inspiration.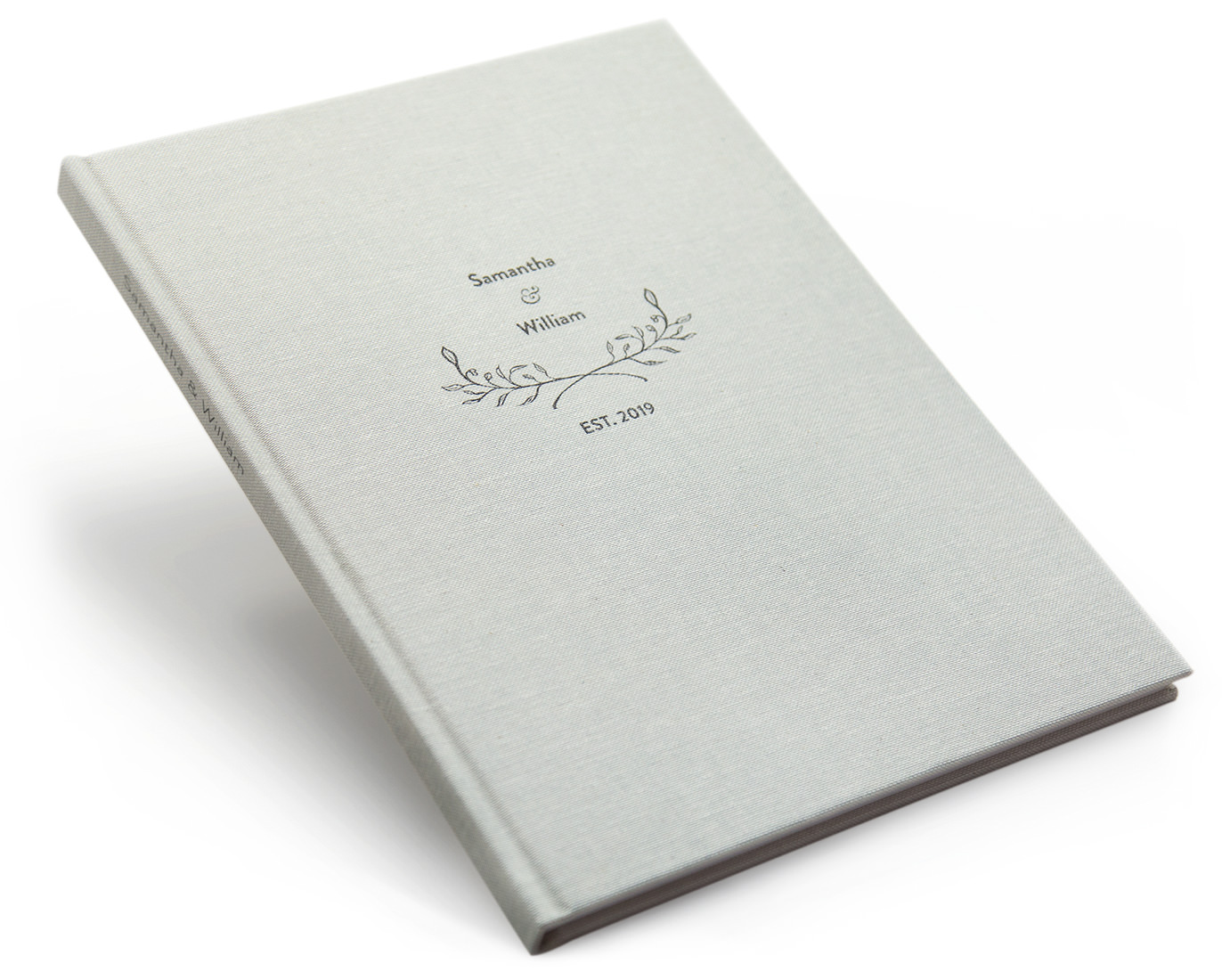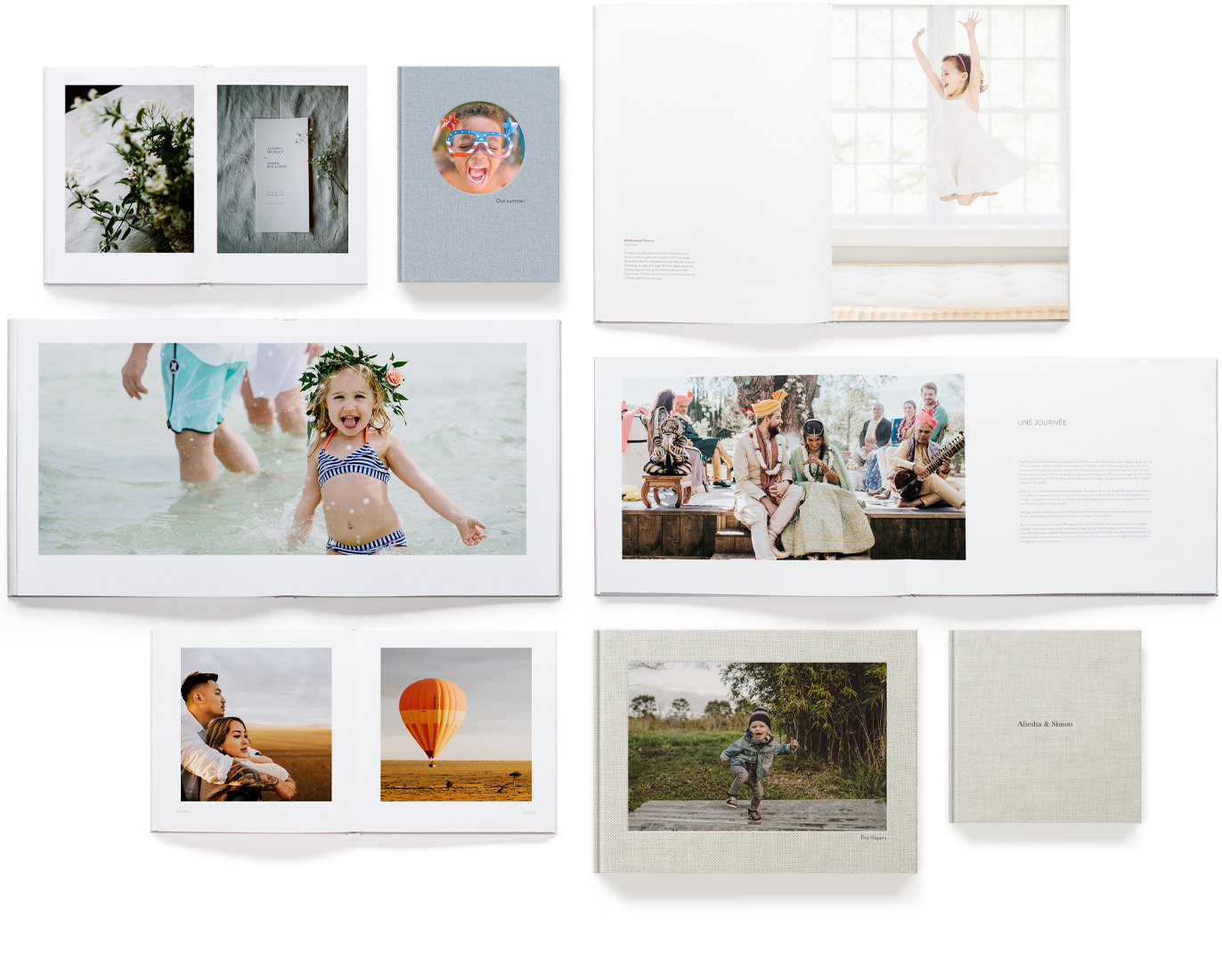 Beautiful designer templates.
---
Our range of beautiful cover layouts and stunning designer templates make it is easy to unleash your inner designer. Place up to 12 images per page or 24 images per spread.
Print files stored online to access any time.
---
Your memories are safe with us. Once printed, your project files will never be deleted. They will always be available to access and reprint at any time in the future.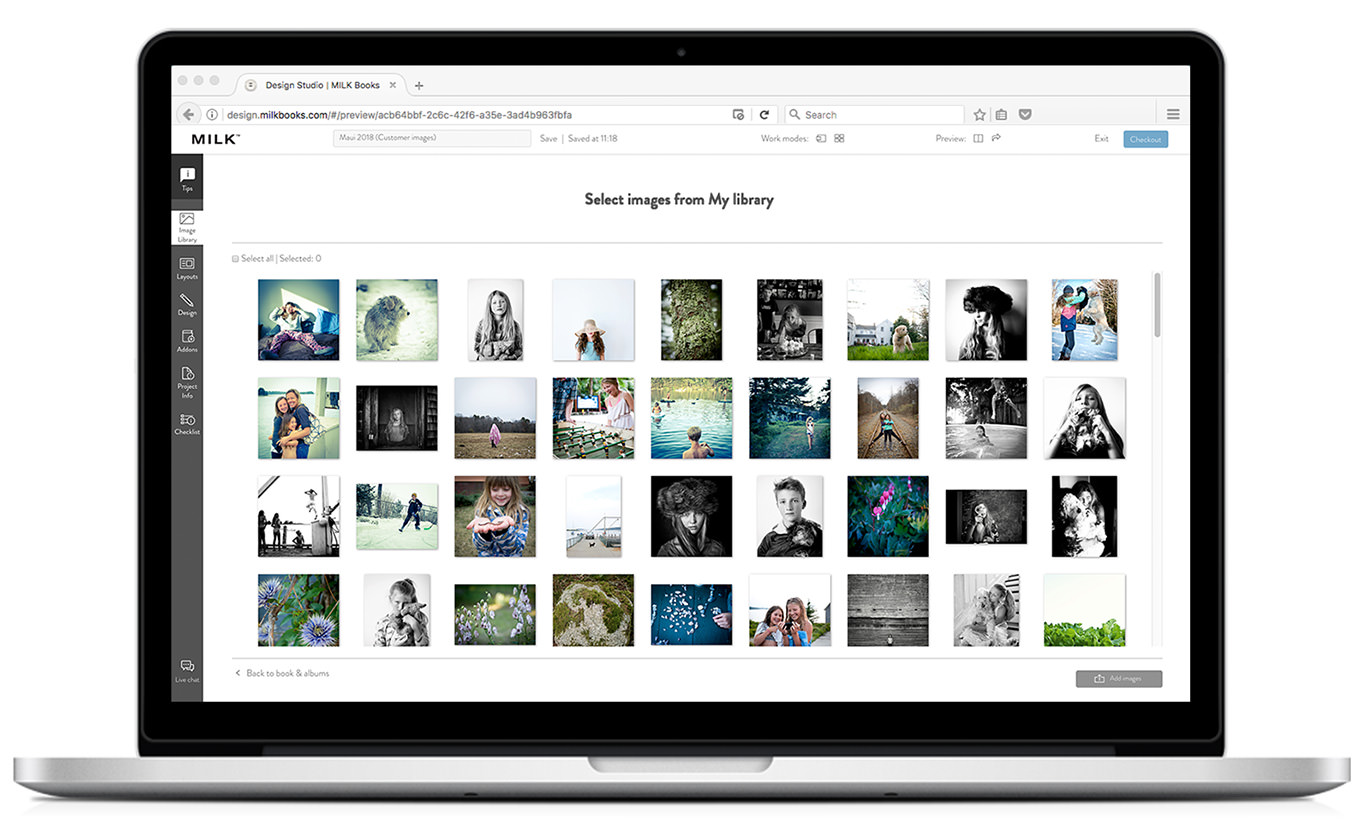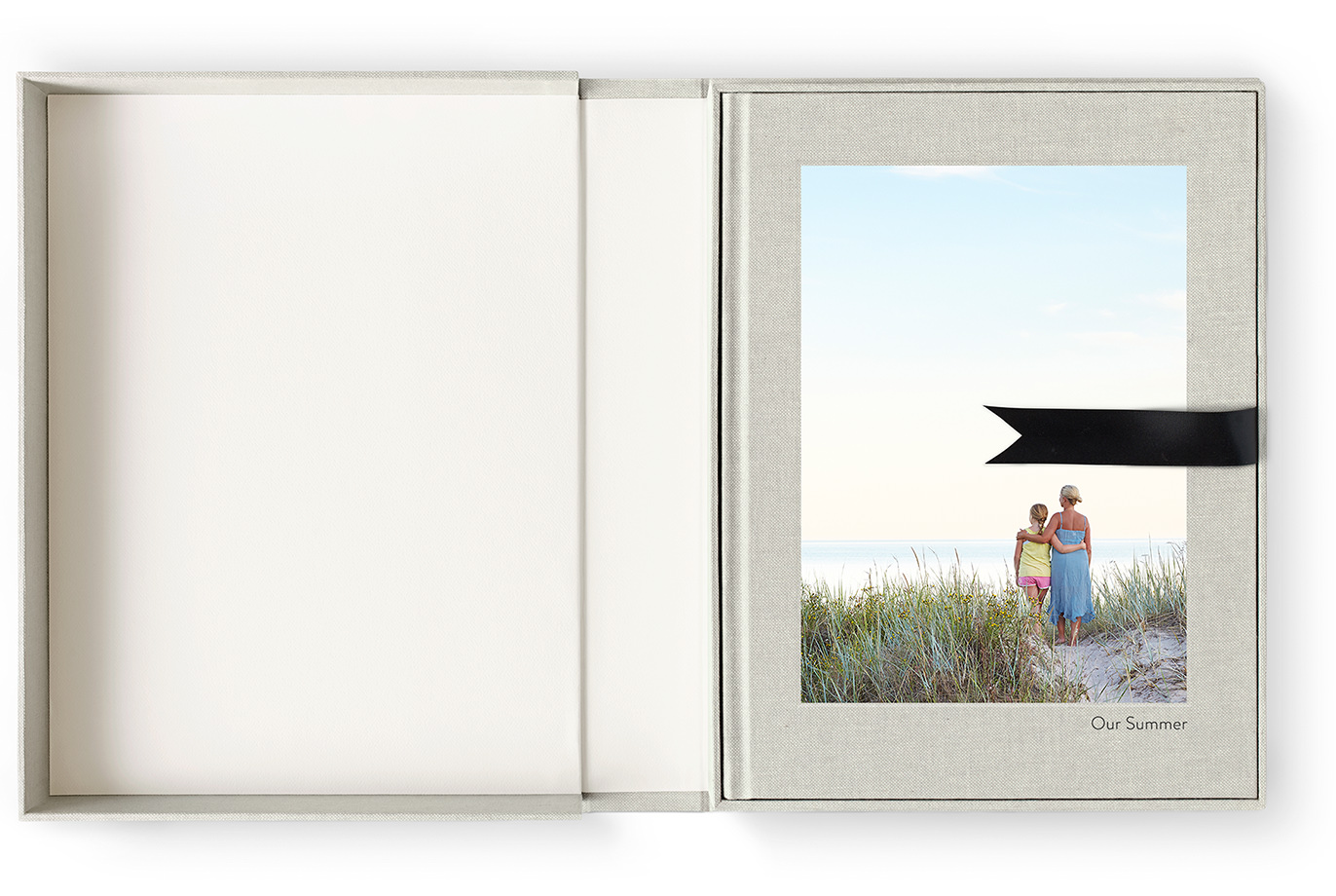 Optional, crafted Presentation Box.
---
Protect and enhance your gift of a lifetime with one of our perfect Presentation Boxes. Hand-bound in linen or buckram to match the book cover fabric chosen and lined with textured Italian paper, they come complete with a silk lift-out ribbon for ease of use.
Like to create a book generations will cherish?
Our design studio for creating your photo book is not available on mobile. Send yourself a link to open on your desktop computer.
What our customers are saying
---
You might also like these top sellers:
---