Create your own modern classic.
---
The MILK Classic Photo Album range is our most affordable offering. But make no mistake, the quality of this range sits comfortably above many of the top-end albums other brands produce. Simple and elegant, these albums are printed on beautiful weighty boards which lie perfectly flat allowing you to display your images seamlessly. You'll love the quality and value our MILK Classic Photo Albums offer.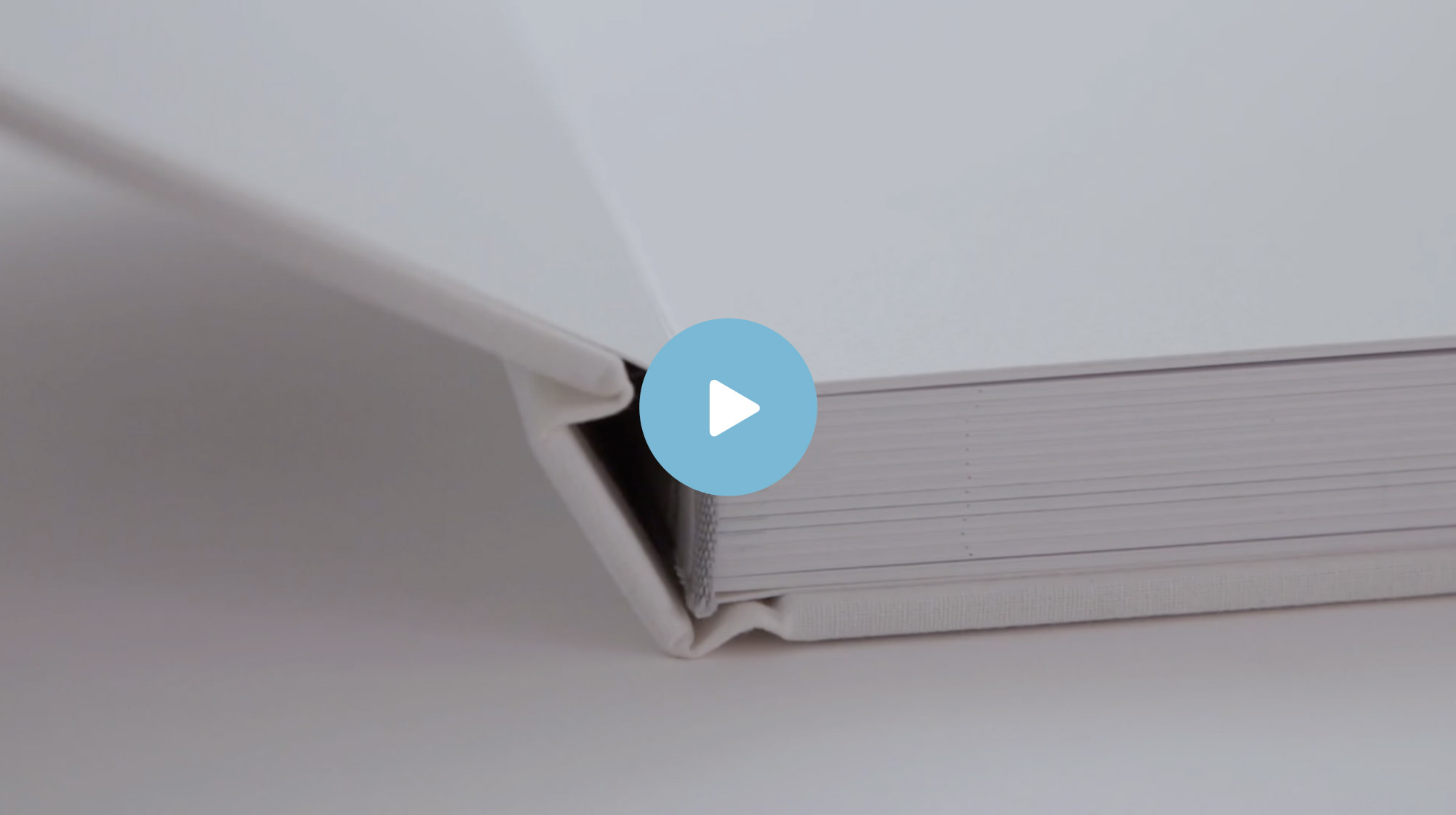 MILK Classic Range features
---
The cover: Your story begins.
---
Set the tone for your Classic Photo Album with a beautiful Classic Linen cover and choose a color to best represent the enclosed precious memories. Make an opening statement with a choice of beautiful cover options, and cherish the feeling of running your fingers across this soft, elegant and inviting material.
The templates: Timeless tales.
---
Telling a story well is an art of skill and experience. With three generations of experience in creating exquisite books, our founders have combined their knowledge to offer a variety of timeless templates that will do your photos justice. Each one helps to communicate your story with engaging and contemporary layouts that make it easy for you to recreate your memories for a professional finish. Discover our top tips for choosing the right template for your images.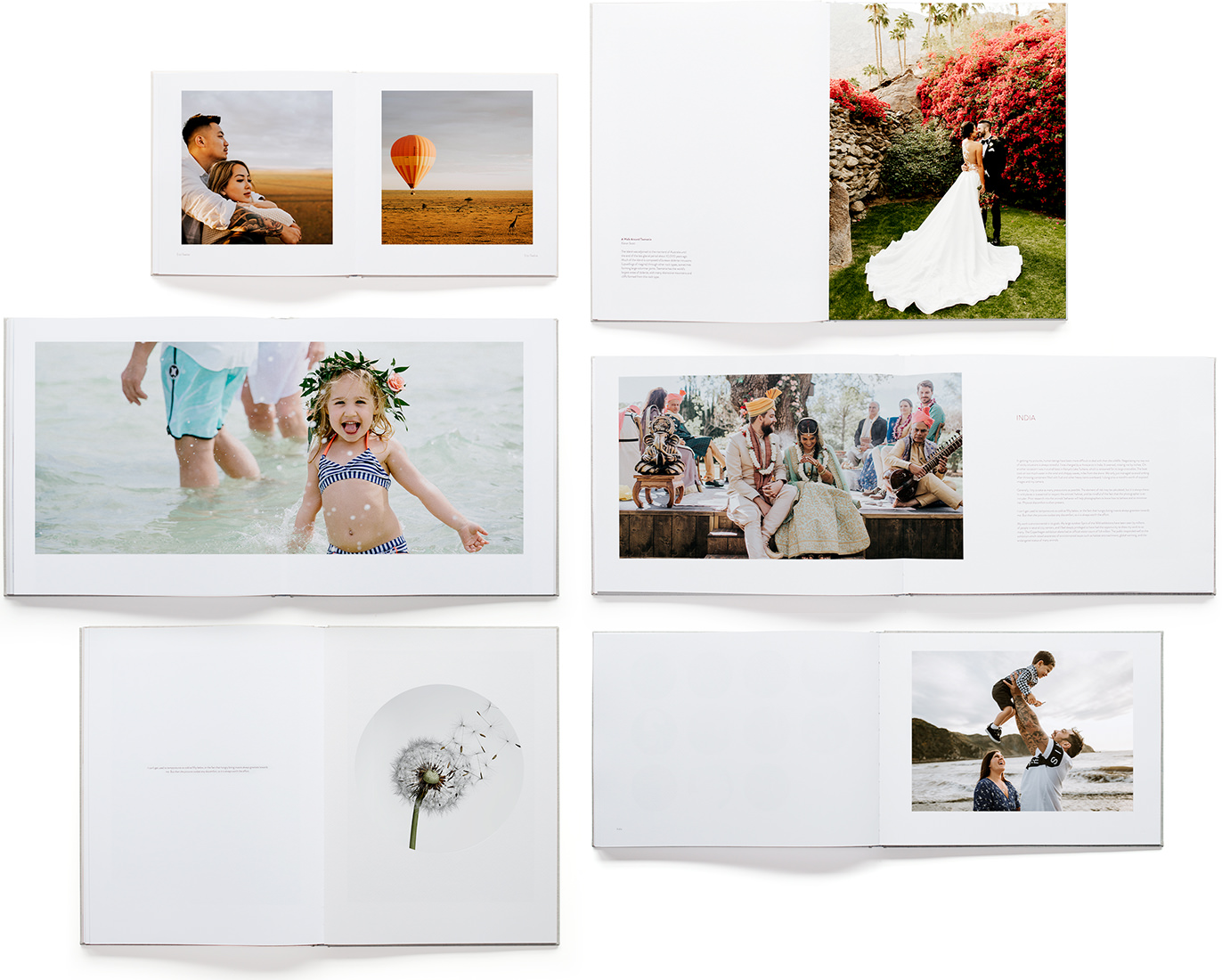 The pages: A flawless look.
---
The vibrancy of your images will last for generations as they are flush-mounted on 1mm core board leaving you with a luxurious seamless look and feel. Our lay-flat binding allows the spine and pages of your album to open and lie flawlessly flat—perfect for displaying those moments that take your breath away.
Albums with over 46 pages use a thinner, more flexible board (0.85mm compared to 1mm) to accommodate the higher page count.
That extra touch: Add a MILK Presentation Box.
---
With memories that last a lifetime, you'll want an album that does too. Each MILK Classic Photo Album has the option of a presentation box to further preserve those moments and ensure they're in perfect condition every time you take them off the shelf and into your life.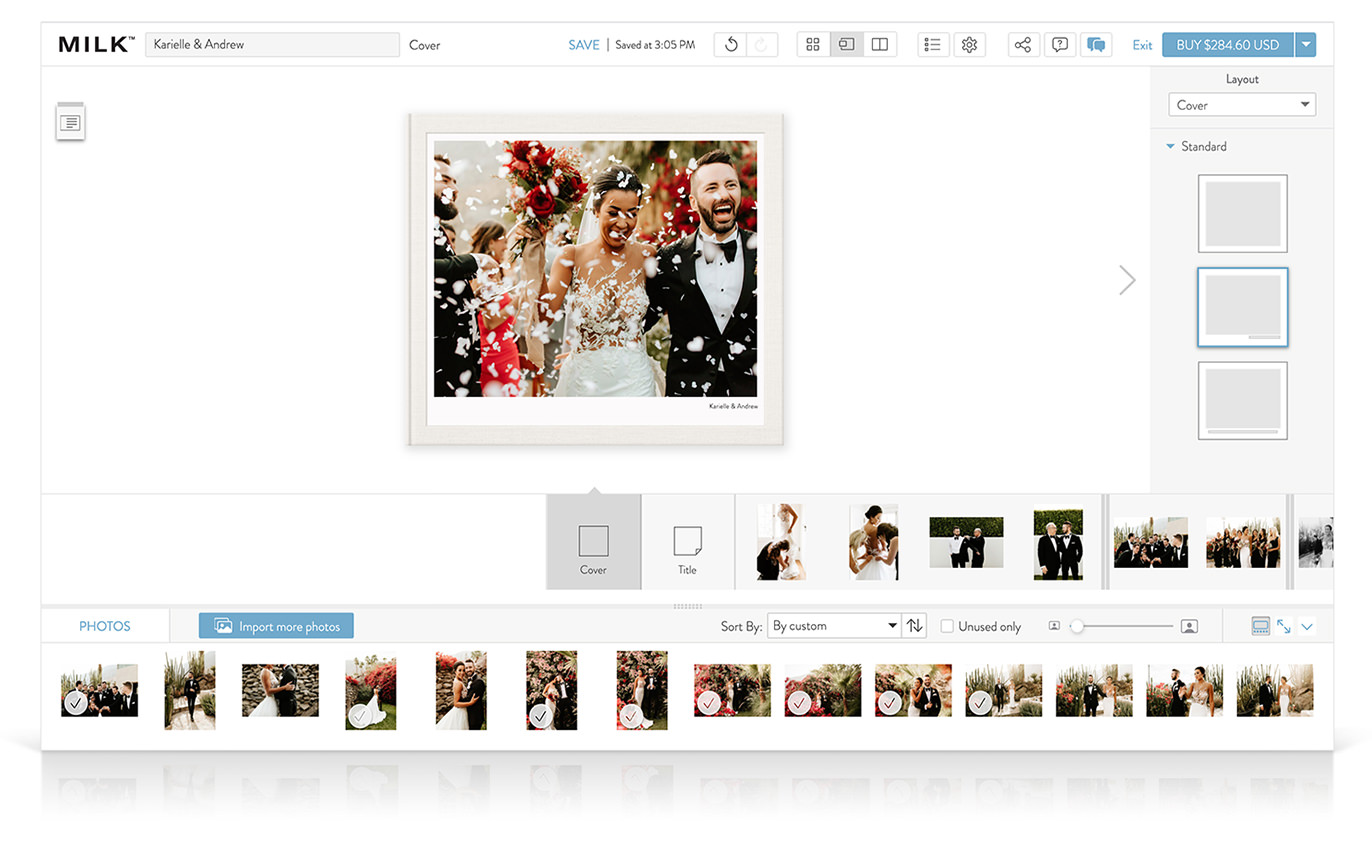 Making your book, simplified.
---
We've simplified the design process to make it easier for you to create your perfect MILK Photo Album fast. Try our different modes of creating, including our groundbreaking 'Page Divider' tool and Drag and Drop Mode on desktop or our smart Autofill function on mobile device. Watch our tip videos and discover how simple and fun it can be to create a custom photo book or album.
Share your creation online.
---
It's not always possible for all of your loved ones to see your new photo album in person. That's why we've made it easy for you to share it with them online. Each album comes with a free Online Photo Book (Flip Book), so you can share the beautiful memories with your friends and loved ones all over the world. Discover what other customers are creating in The MILK Gallery.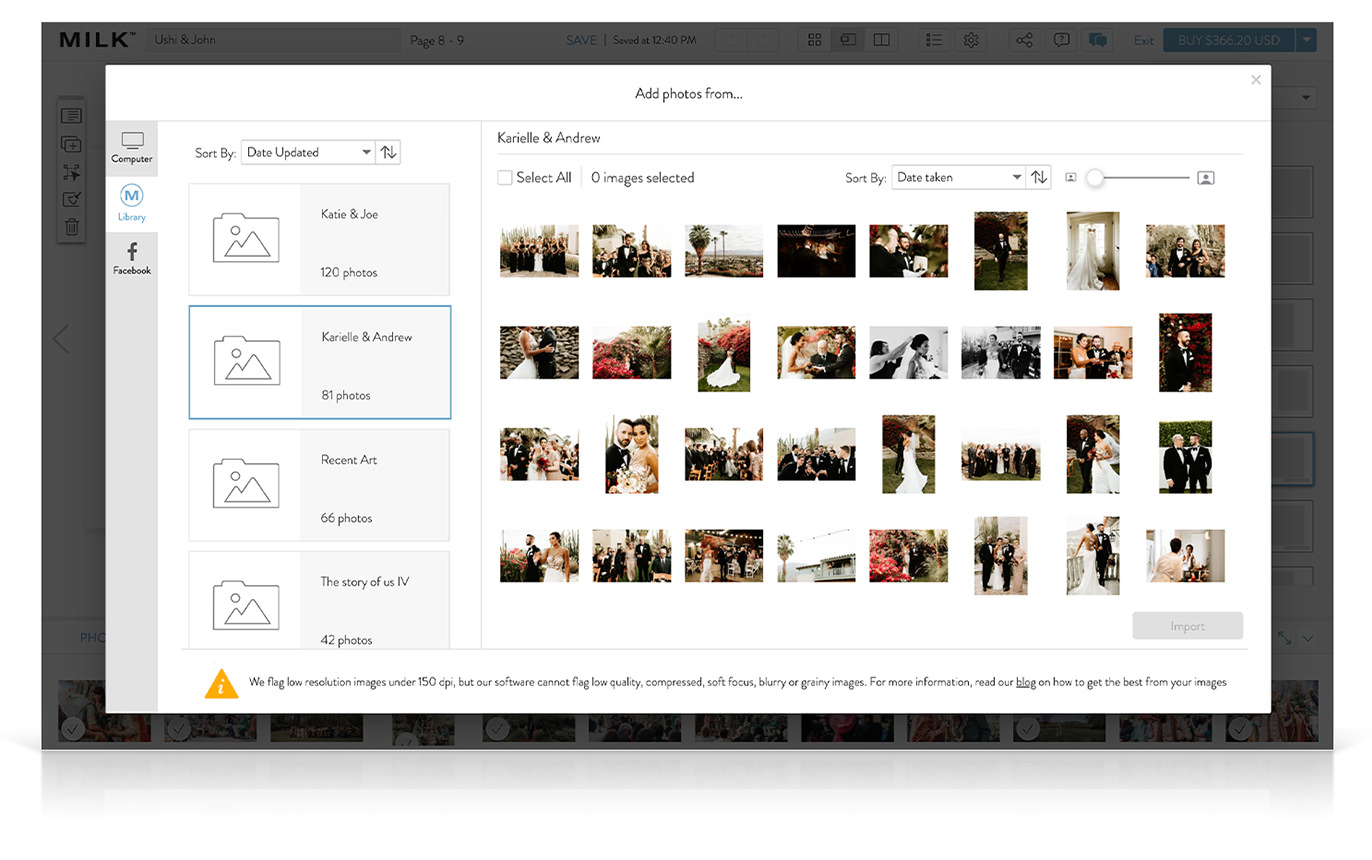 Access your online printed projects whenever.
---
Your creations matter to us. Once printed, your book or albums' print files are securely stored on our server for free. That means you can return to them to reprint at any time in the future.
Recent reviews from our customers
---
You might also like these top sellers:
---
Frequently asked questions
---