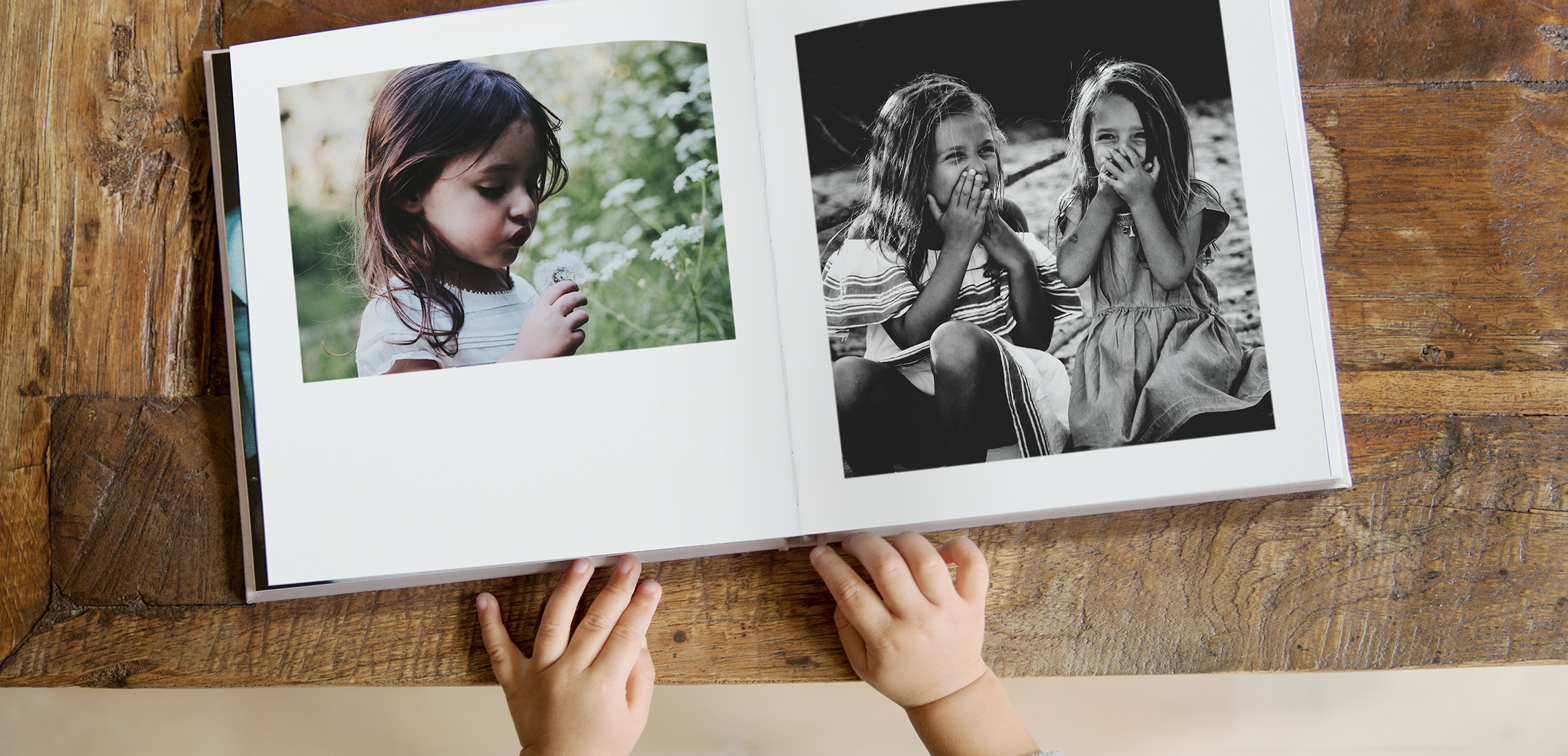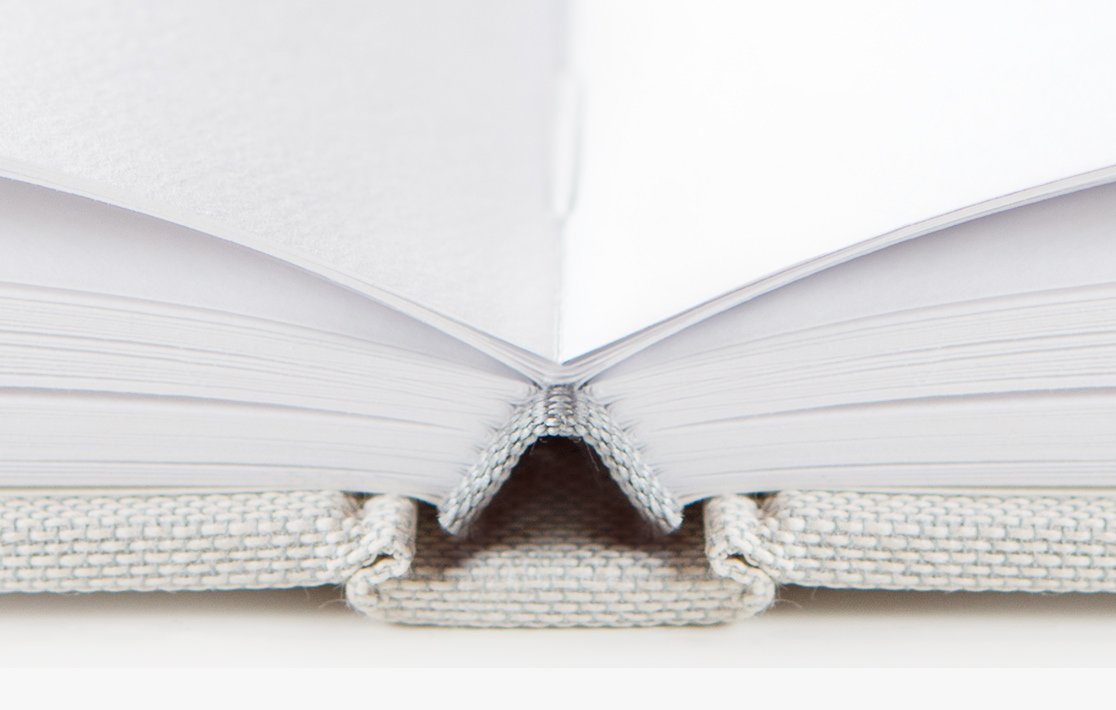 Section-sewn binding
---
Section-sewn binding is an age-old bookmaking technique that requires extra care and time, which is made evident in the stunning results. In this binding method, sections of folded pages (signatures) are bound together with thread. Each signature is stitched together forming a book block that is then glued along the binding edge to give extra strength and durability. The resulting books are of very high quality and durability; they will last lifetimes. They also have great lay-flat capabilities as the paper pages open to lay near flat (with very limited bowing from the center). Loved by book makers, this traditional form of binding is far and away the best method there is.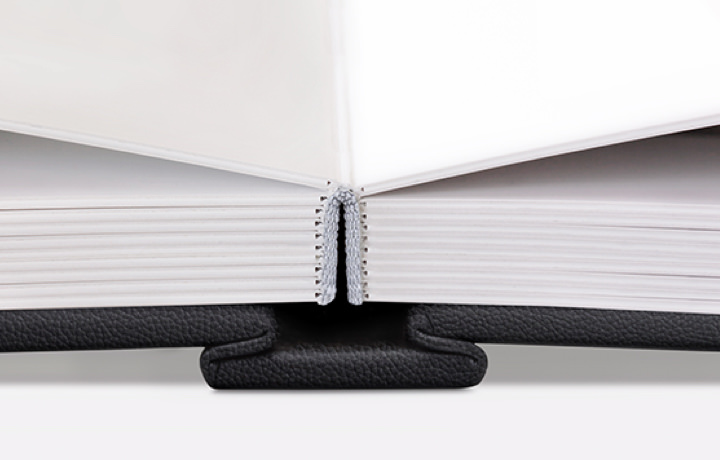 Lay-flat binding
---
Lay-flat binding is a traditional album binding technique which allows the weighty board pages of your album to lie completely flat when opened. This allows you to enjoy panoramic spreads across two pages. Your images are printed on high quality paper stocks and are flush-mounted on board. This detailed approach is what creates true quality. Compared to other binding techniques, none of your imagery will be lost in the gutter or confined to a single page. This allows the depth and meaning of the image to be in full effect.
Note: albums over 46 pages use a marginally thinner board (0.75mm compared to 1mm). This is to account for the higher page count.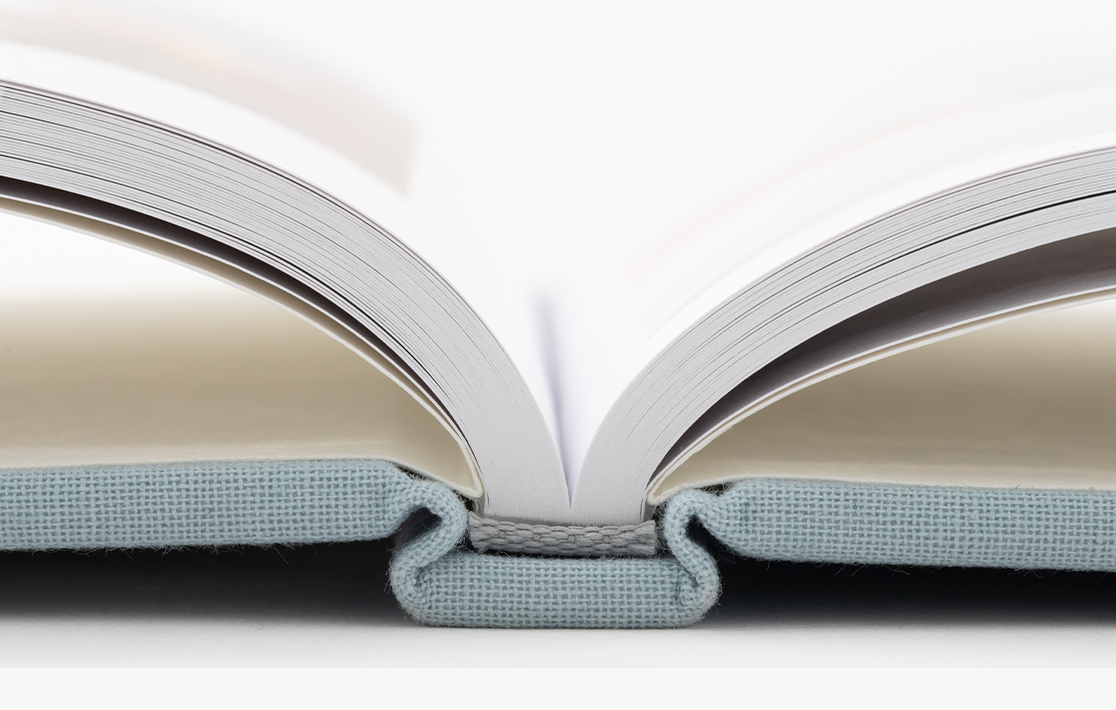 PUR binding
---
PUR binding is the preferred form of Perfect binding—one of the most popular book binding methods in use today. With PUR binding, single pages are glued together at the spine using Polyurethane Reactive (PUR)—the strongest book binding glue available. The resulting books are of very high durability and the pages will remain secure for generations. As well as strong, PUR glue is also very flexible. This means that while pages will still bow from the center, over time the books will open to lay flatter as pages tend to relax with repeated use.
At MILK, we believe in creating quality products that will be passed on from generation to generation. Our chosen binding methods reflect this.