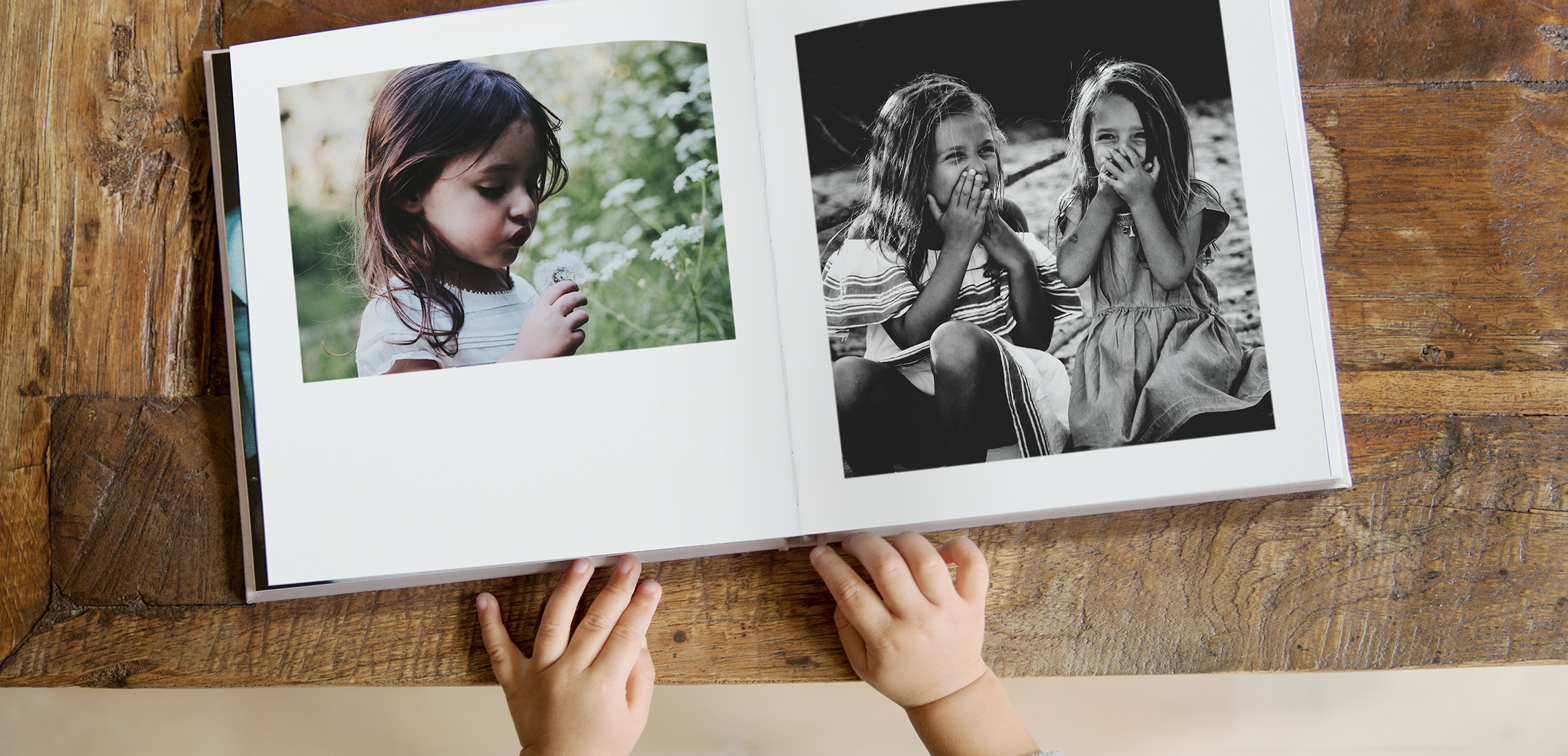 At MILK, we use two methods to bind our books. Our Classic Photo Books are PUR bound and our Premium Photo Books are section-sewn. Handcrafted with love, both processes leave you with a beautiful keepsake that will endure.
---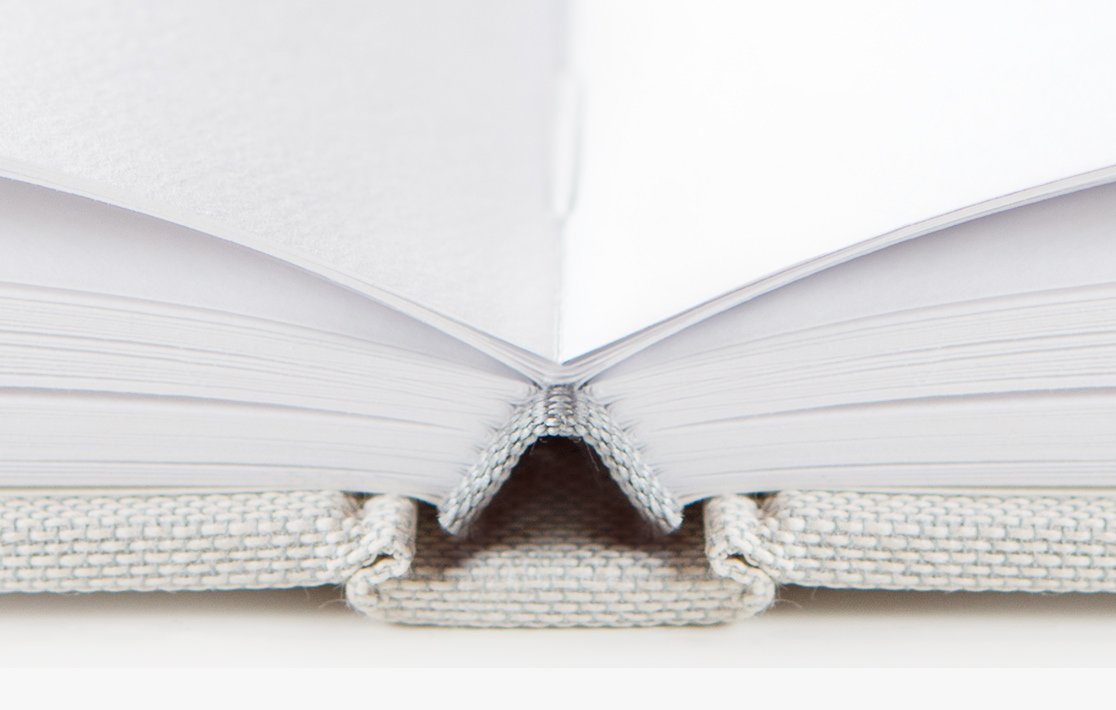 Section-sewn binding
---
Section-sewn binding, also known as Smyth-sewn binding, is an age-old bookmaking technique that requires extra care and time, which is made evident in the stunning results. In this binding method, sections of folded pages (signatures) are bound together with thread. Each signature is then stitched together forming a book block that is then glued along the binding edge to give extra strength and durability. The resulting books are of very high quality and durability; they will last lifetimes. They also have great lay-flat capabilities as the paper pages open to lay near flat (with very limited bowing from the center). Loved by book makers, this traditional form of binding is far and away the best method there is.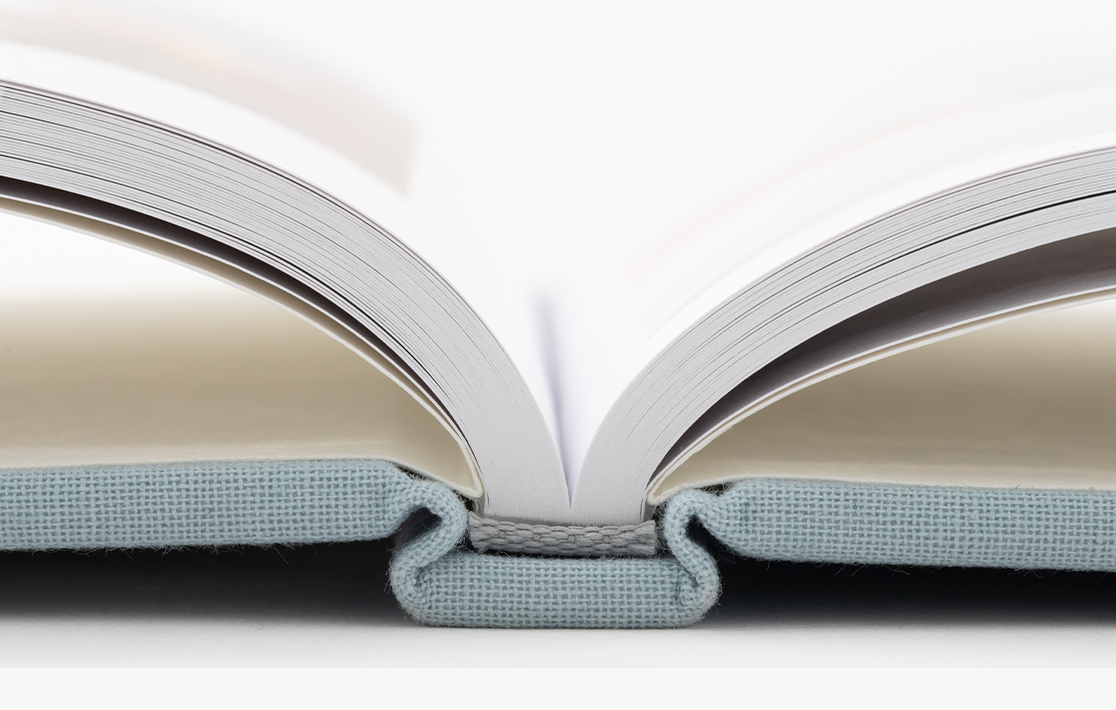 PUR binding
---
PUR binding is the preferred form of Perfect binding—one of the most popular book binding methods in use today. With PUR binding, single pages are glued together at the spine using Polyurethane Reactive (PUR)—the strongest book binding glue available. The resulting books are of very high durability and the pages will remain secure for generations. As well as strong, PUR glue is also very flexible. This means that while pages will still bow from the center, over time the books will open to lay flatter as pages tend to relax with repeated use.
At MILK, we believe in creating quality products that will be passed on from generation to generation. Our chosen binding methods reflect this.