There are no short-cuts on the road to excellence; no false economies to be found when only the best will do. Rather, MILK Photo Albums are made the same way beautiful books have always been made—painstakingly, using the best materials and methods at hand.
 We use traditional hand-binding methods, meaning our albums are constructed to last longer than a lifetime. True quality needs a well trained eye and a careful touch. We pride ourselves on these aspects of production as they help define and distinguish us as designers, curators and hand-makers of what we believe are the best photo books and albums in the world.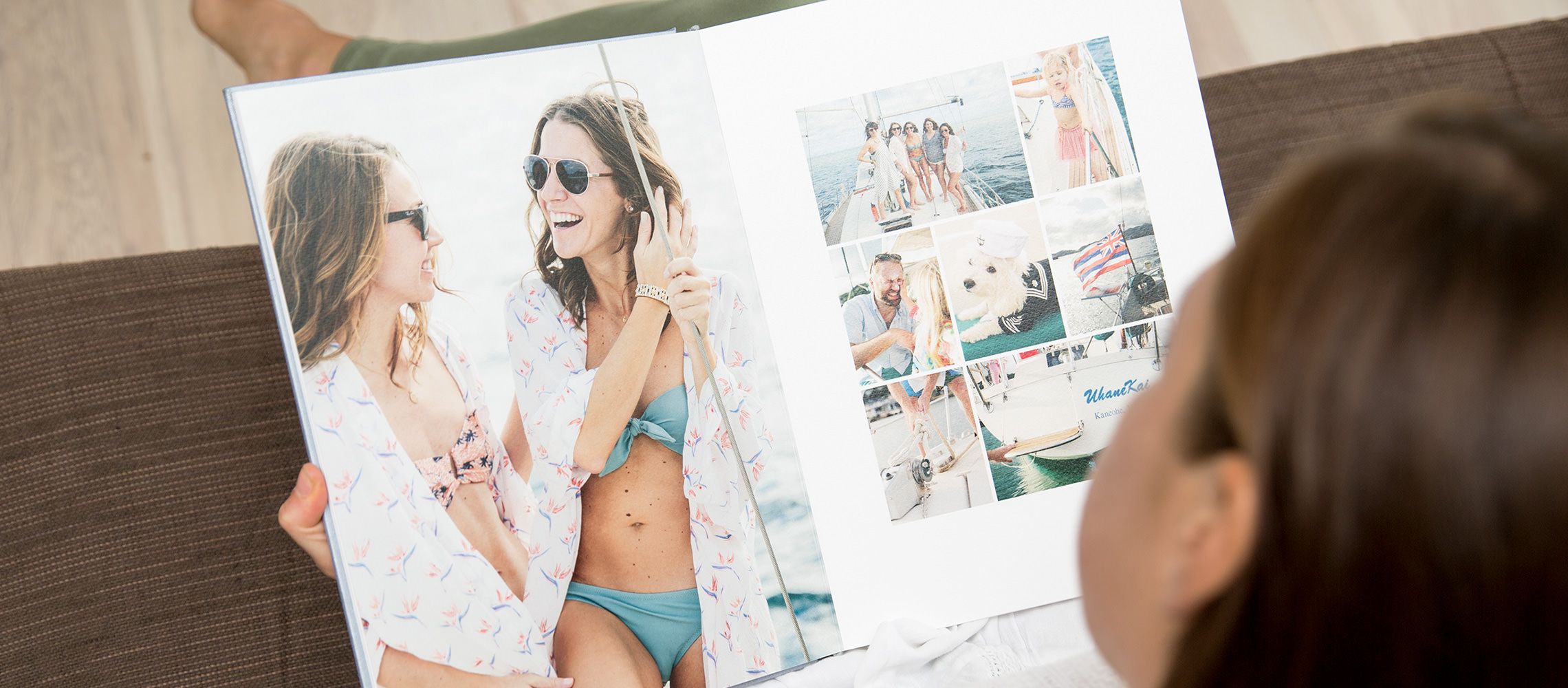 The MILK handmade album range
Classic Albums
---
Affordable luxury; 4 linen cover options, beautiful matt coated board, with highest quality 4-color printing. An optional hand-bound presentation box.
Premium Albums
---
Our Premium Albums are for those who truly value the finest quality. Using exclusively archival quality materials these are bound to last generations.
Available in three medium and three large formats, 6-color printing, three flush-mounted board options, a range of luxurious cover materials.
Premium Leather Albums
---
Like our Premium Albums, our Premium Leather range features the same binding techniques and archival properties. The only difference they are bound in the highest quality Italian leather. This format is the ultimate keepsake for your most treasured events.
Available in three medium and three large formats, 6-color printing, three flush-mounted board options. Select a black or white Italian leather cover.
Handmade production techniques
---
Lay-flat binding
Lay-flat binding is a traditional technique which allows the spine and pages to open and lie completely flat. This allows viewing the book and printing across two pages and is particularly spectacular. Compared to other binding techniques, none of your imagery will be lost in the gutter or confined to a single page. This allows the depth and meaning of the image to be in full effect.
Flush-mounted pages
All images are printed on high quality paper stocks are flush-mounted on board. This means the print will lay across a full double-page spread and are able to be appreciated in a way that it couldn't be on a single page. It is this detailed approach that creates true quality.
What our customers are saying
---
"With an easy-to-use builder and high-quality finished product…MILK Books are great for capturing memories permanently."
Craig Lackie, Previous Magazine
"There is something about holding a physical book that just can't be replicated by anything digital. It will be treasured for a lifetime and hopefully beyond." 
Danielle McLean
"Definitely a company I would recommend and continue to use for my photography business! You guys are awesome!"
Newton, Glendinning Photography