How to scan your old photographs
Preserve those important moments.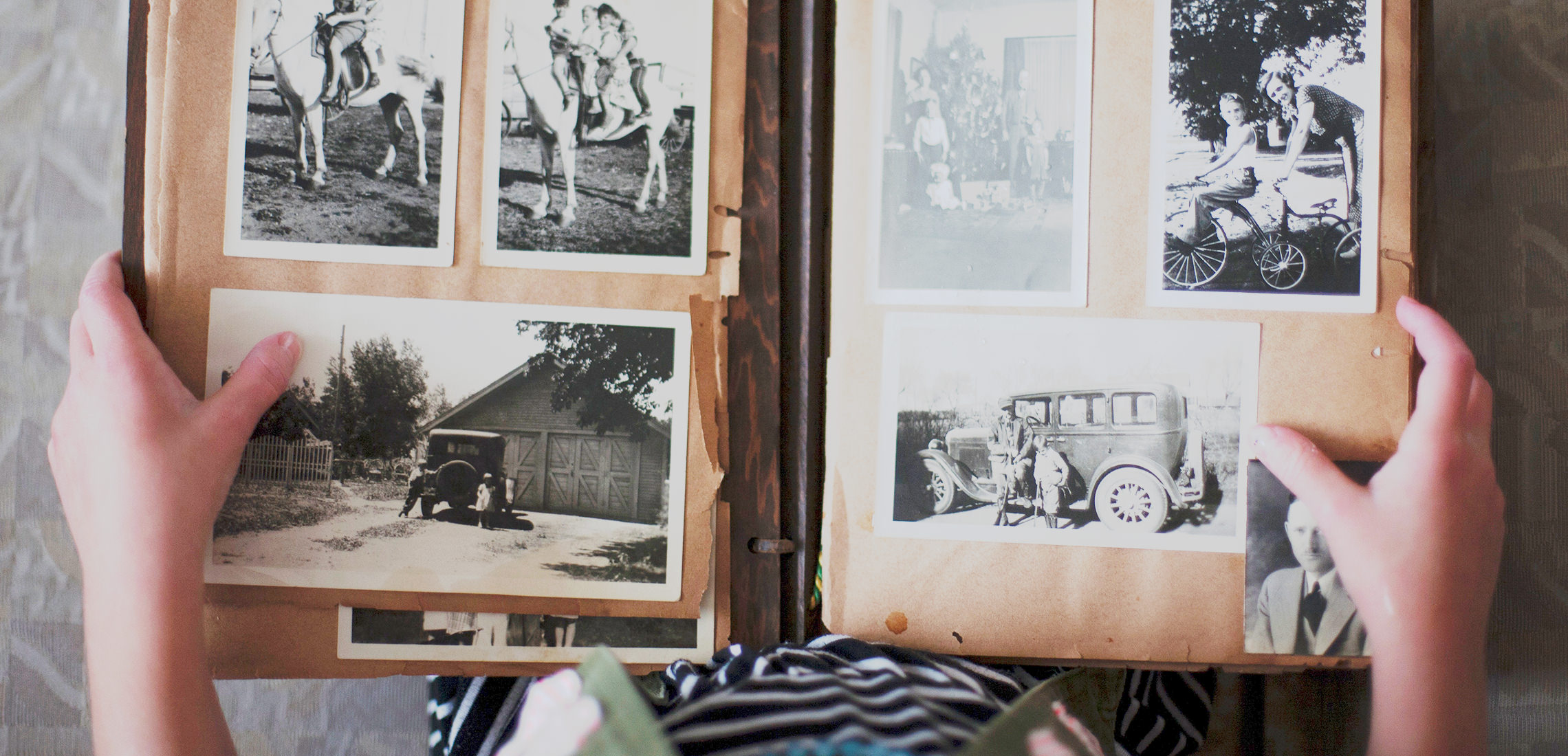 Old photographs are an incredibly meaningful part of each family's unique journey. It's so important to look back upon our past and where we came from, but unfortunately, our amazing old negatives and pictures are all too often stored away in an envelope at the back of a drawer or in a dusty storage box. Why not liberate your old family photographs so they can tell your family's story once again? Whether it's childhood pictures or photos of your great-grandparents, these glimpses of days gone by should be cherished.
Remember, even with the best of storage, your negatives and photos will deteriorate over time. You can prevent the loss of your dearest memories by scanning your photographs, which essentially 'freezes time', preserving them in their current state and preventing any further discoloration or damage. What's more, once your treasured images are digitized, you can re-touch them to make them truly shine once again.
Ready to get started? Here's how you can scan your old photographs and turn them into a beautiful photo book or album.
---
Choose your photos
You may have all sorts of old photos lying around, and you don't need to scan them all. Pick your favorites - the ones that really stand out and mean something to you and your loved ones. Don't forget to ask your family what they might have stored away, too. Once you've collected and selected your pictures, start to structure them - you could order them chronologically, by family member or by theme. 
Decide on your method of scanning
Option 1 -
Use a traditional scanner. Either use a scanner you have at home or one at a specialty printing and scanning service. If you're doing it at home, get familiar with your scanner and your computer's photo management system. Do a few trial runs and play with different color and retouching settings until you have mastered the process of preserving your family's beloved photographs.
Option 2 -
Scan your photographs using your phone. To do this, you will need a smartphone with a high-resolution camera, and an app such as Photo Scanner: Scan old Albums, Photo Scanner App by Photomyne or Google PhotoScan. Using these apps, you can open your camera's phone function and take a photograph of your original image. From there, the app will be able to help you crop, straighten and retouch the image, making it even easier to restore your old photographs to their former glory. Add photos directly from your phone's Photo Library to your project with our MILK for Mobile Design Studio, which allows you to create a project on a mobile device start to finish, or you can choose to alternate between platforms.
Please check the output of any images scanned by a mobile app is high resolution. We recommend an image resolution of 300ppi for best results. Tip: Look for apps that are specifically developed for photos and states clearly that it produces high quality, or high-res scans.
Keep the following in mind:
1. Ensure you scan at the highest resolution possible.
2. Gently remove any surface dust or debris from your photographs before scanning.
3. Place your pictures as straight and as flat as possible on the scanner.
4. Make sure you have the whole photograph scanned - you can always crop it later.
If you have any photographs with significant handwritten notes, dates or messages on the back of them, be sure to flip them over and scan the reverse, too - sometimes these are just as important as the special images themselves.

Create your photo book or album.
Now that you have your images scanned and digitized, you can choose a stunning album or book to display them in, allowing you to share the past with your loved ones. You can fully customize your album, choosing the material, cover, text and layout so it tells your family's story in the way you want it to. You also have the peace of mind knowing that your images are safe, stored both on a computer and physically in an elegant album. Plus, every printed MILK Photo Book and Album comes with a free digital flipbook version that can be easily shared online. Simply share the link via social media or copy the link and send to friends and family.
See how others have preserved their old photos with MILK.
---