The album that stands alone.
---
Our Premium Leather Album range is reserved for the most treasured subjects and will become one of the most coveted objects in your home. Using lay-flat flush-mount binding and 100% archival quality materials, these albums are handcrafted to last lifetimes.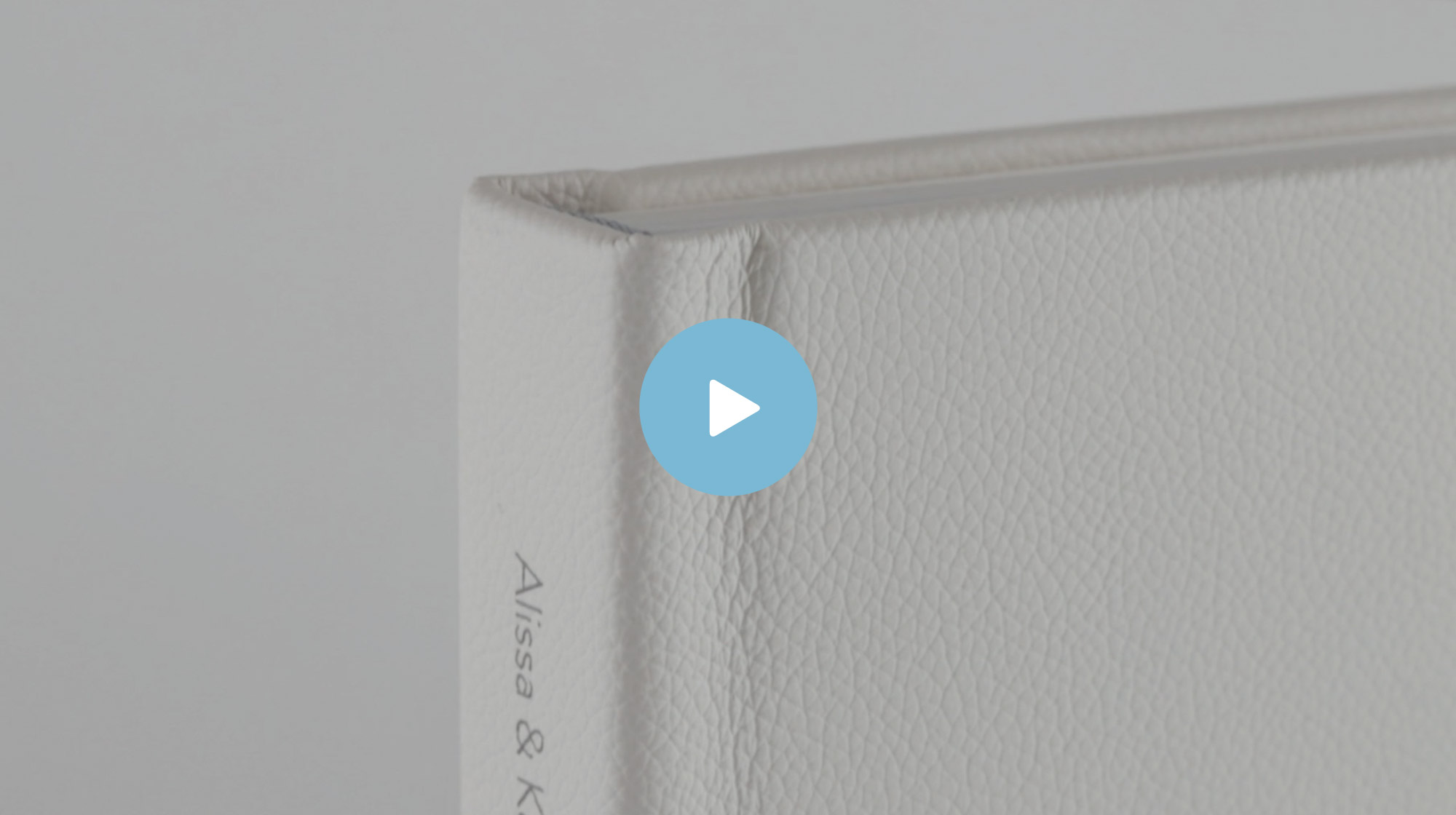 Lay-flat binding for stunning double page spreads.
---
Lay-flat binding is a technique which allows the spine and pages to open and lie completely flat. This allows you to open your album on the coffee table and enjoy beautiful panoramic spreads across two pages. None of your imagery will be lost in the gutter or confined to a single page. Your images will spread elegantly, elevating your experience and showcasing your favorite moments beautifully.
Printed in vibrant 6 colors.
---
Our premium 6-color digital print produces a high-grade, vibrant print result. Our combination of top quality inks and archival paper stocks means that if cared for your images will look as good in 20 years as they day they arrive. As the ink sets into the paper each aspect of your memories is able to be relived again and again.
Archival grade paper.
---
Your choice of our popular semi-gloss paper Photo Lustre, or Eggshell (a beautiful textured, matt paper), flush-mounted on thick board. MILK Premium Photo Albums are printed on acid-free earth-friendly sustainable paper. Producing the highest quality 6-color print result and approved by the Forestry Stewardship Council, they meet all sustainable, archival and quality standards.
Albums with over 46 pages use a thinner, more flexible board (0.75mm compared to 1mm) to accommodate the higher page count.
Your album, your personality.
---
Celebrate your individuality and create an album as you love it—with stunning cover options every album created is unique. Designed by a team of award winning publishers our internal design templates give you the freedom to design while ensuring a beautiful result. Embrace your inner creative and get started on making a great photo album. 
Elegant text and Designer Covers to elevate your album.
---
It's the finishing touches that elevate your album to the highest quality standard. Select from one of our 69 Designer Cover templates or simply add cover and spine text accompanied with or without an image. 
An optional box to present and preserve.
---
Add the finishing touch with an optional high quality clamshell presentation box. Structurally sound and elegantly designed, this is the best way to present and preserve your album. Hand-bound and lined with textured Italian paper with a silk lift-out ribbon for ease of use.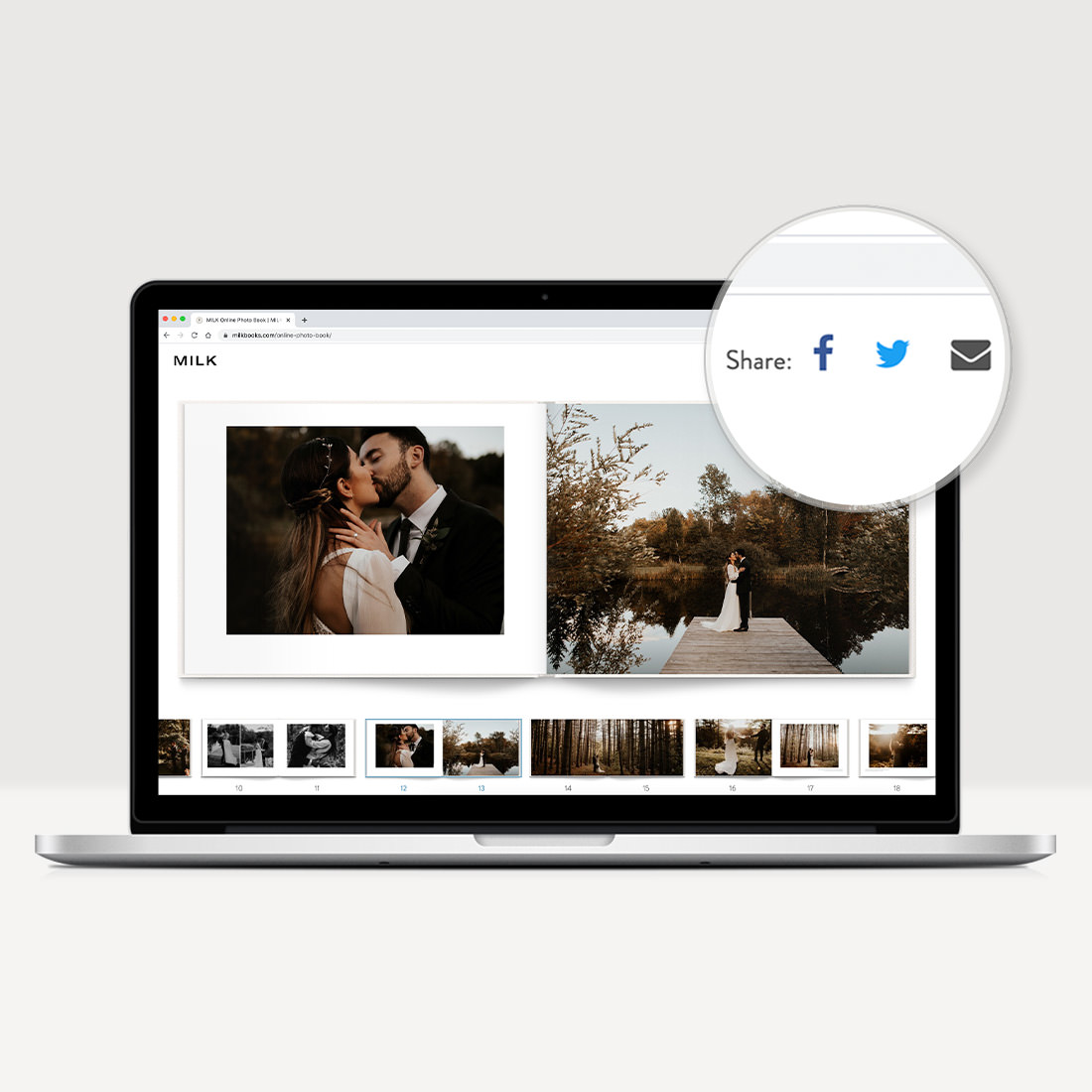 A free, easy-to-share online photobook.
---
We've made it easy to share your work of art with your family and friends online, with a free online photobook included in your purchase.
Intuitive Online Design Studio
---
Bring your leather photo album to life with our intuitive, easy-to-use design studio, available on desktop and mobile devices. Upload your photos (from your computer, your phone's camera roll or even your Facebook profile) and start designing. It's never been easier to create, especially with our Autofill function which adds photos to your spreads in seconds. If you have a Mac desktop or laptop, try our Project Extension for Apple Photos. It combines the best of MILK and Apple to give a beautiful design experience.
Frequently asked questions
---