As beautiful open or closed.
---
Hand-bound with the highest quality materials, beautifully constructed and designed to endure, our lay-flat Albums are a stunning way to preserve your precious memories. Using traditional book binding methods, our photo albums are crafted to lie completely flat, and with a narrow gutter your panoramic images will print seamlessly across a two-page spread.
Your images will spread elegantly a cross your coffee table, elevating your experience in way that other binding techniques can't. Re-live your most important memories in one of our exquisite lay-flat Albums.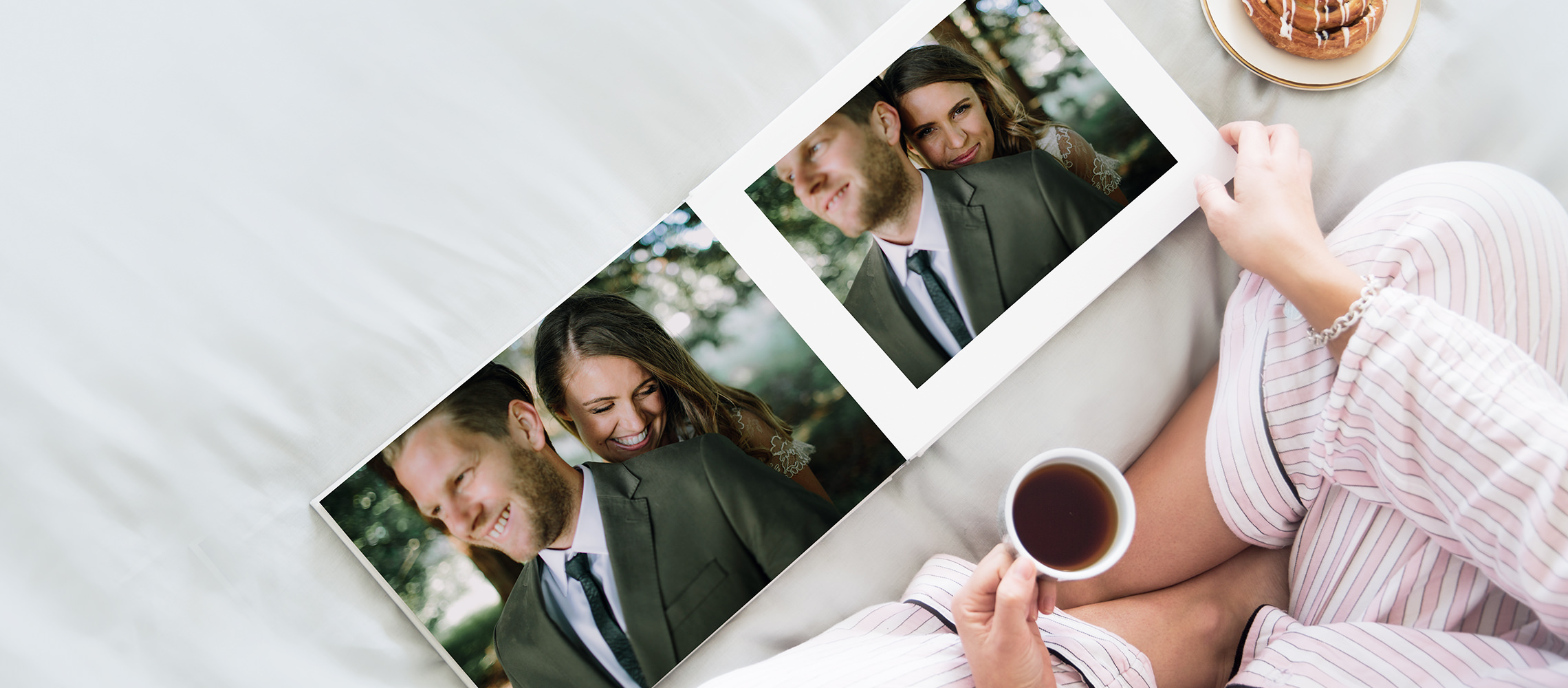 The MILK Lay-flat Photo Album range
Classic Photo Albums
---
Our range of Classic Photo Albums have flush mounted pages to lie completely flat. They offer affordable luxury and are available in medium and large formats.
Available in medium and large formats, 4 linen cover options, beautiful paper with highest quality 4-color printing. An optional hand-bound presentation box for the large format.
Premium Photo Albums
---
Our Premium Photo Albums are for those who truly value the finest quality. Using exclusively archival quality materials these are bound to last longer than a lifetime.
Three formats, 6-color print, two flush-mounted board options, luxurious cover materials. Add a hand-bound presentation box to keep your album safe. 
Premium Leather Photo Albums
---
Like our Premium Albums our Premium Leather range features flush mounted lay-flat binding and archival properties to create enduring quality.  These exquisite albums are wrapped in the highest quality Italian leather, making them the ultimate keepsake for your most treasured events.
The MILK lay-flat binding technique
---
Lay-flat binding is a modern technique which allows the spine and pages to open and lie completely flat. This allows you to leave your book open on the coffee table and enjoy panoramic spreads across two pages. The images are printed on high quality paper stocks are flush-mounted on to 2mm board - this detailed approach is what creates true quality.
Compared to other binding techniques, none of your imagery will be lost in the gutter or confined to a single page. This allows the depth and meaning of the image to be in full effect. Whether remembering your wedding day, that perfect sunset, or a group of people who you couldn't have done justice to on a single page, our lay-flat albums will help you to re-live an unforgettable experience.
MILK lay-flat Album formats
"MILK Books set the benchmark in print-on-demand Photo Book making. Great service combined with the best photo books in the world – we would recommend MILK to anyone."
Tech Crunch
"Thank you for helping us create a stunning wedding album! Simply beautiful!"
Marie Grace, San Francisco, California
"We love our lay-flat wedding album, it surpassed all expectations. An amazing experience and an even better outcome - Thank you MILK!" 
Jordan Brooks