Tara Garofano: What We Discover
Garofanos in America
---
Storyteller: Tara Garofano, USA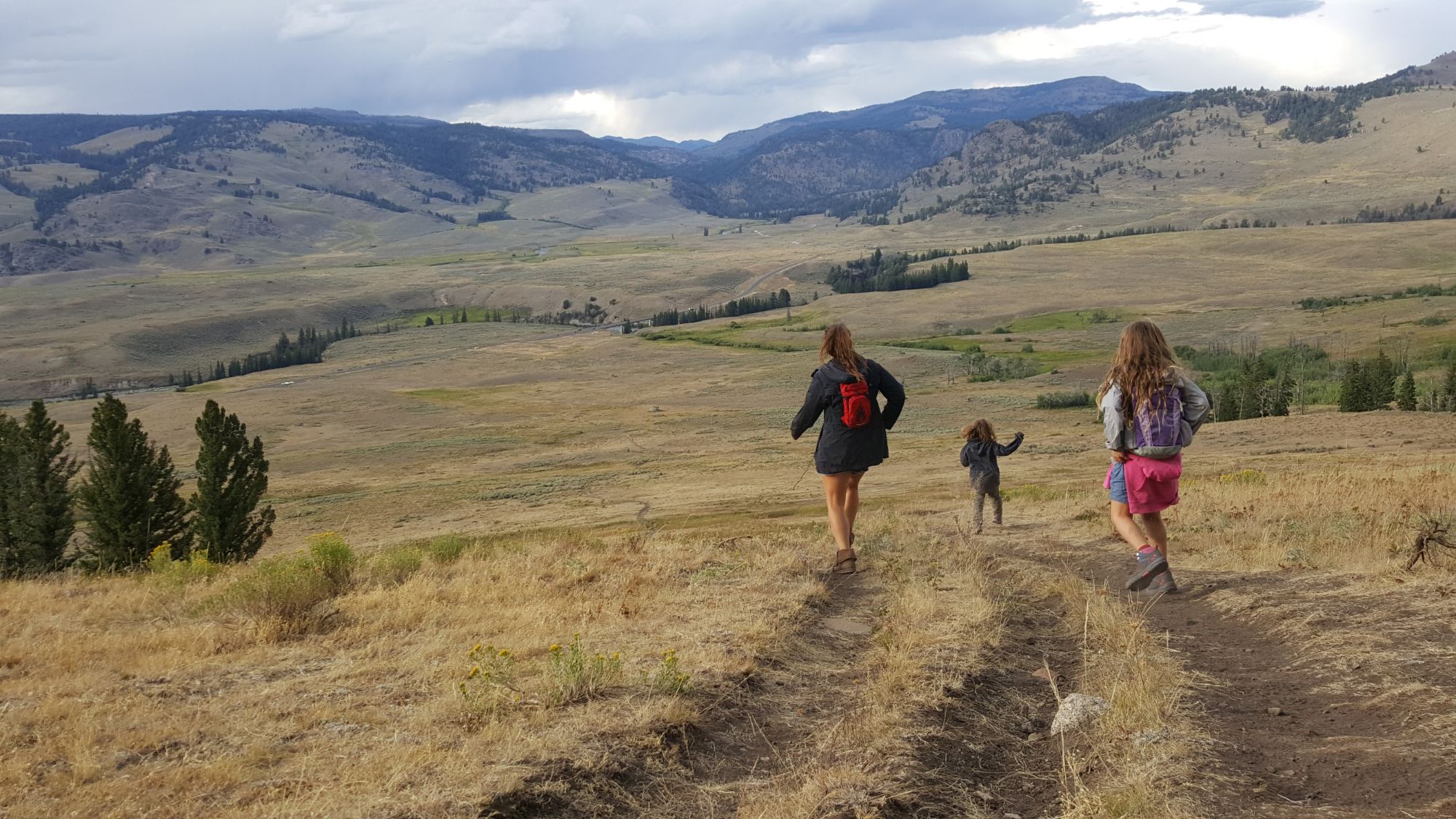 What inspires you to take photos?
In general, I think we are all looking to preserve a moment in time. Especially with children and their inclination to grow and change so quickly. But, for me, even more than that, is a desire to have a little piece of what's in front of me. I grew up in densely populated and very flat New Jersey, so I find the sheer size of Mt. Rainier and the turquoise waters of Hawaii impossible. I know I'll need proof that they're real when I get home.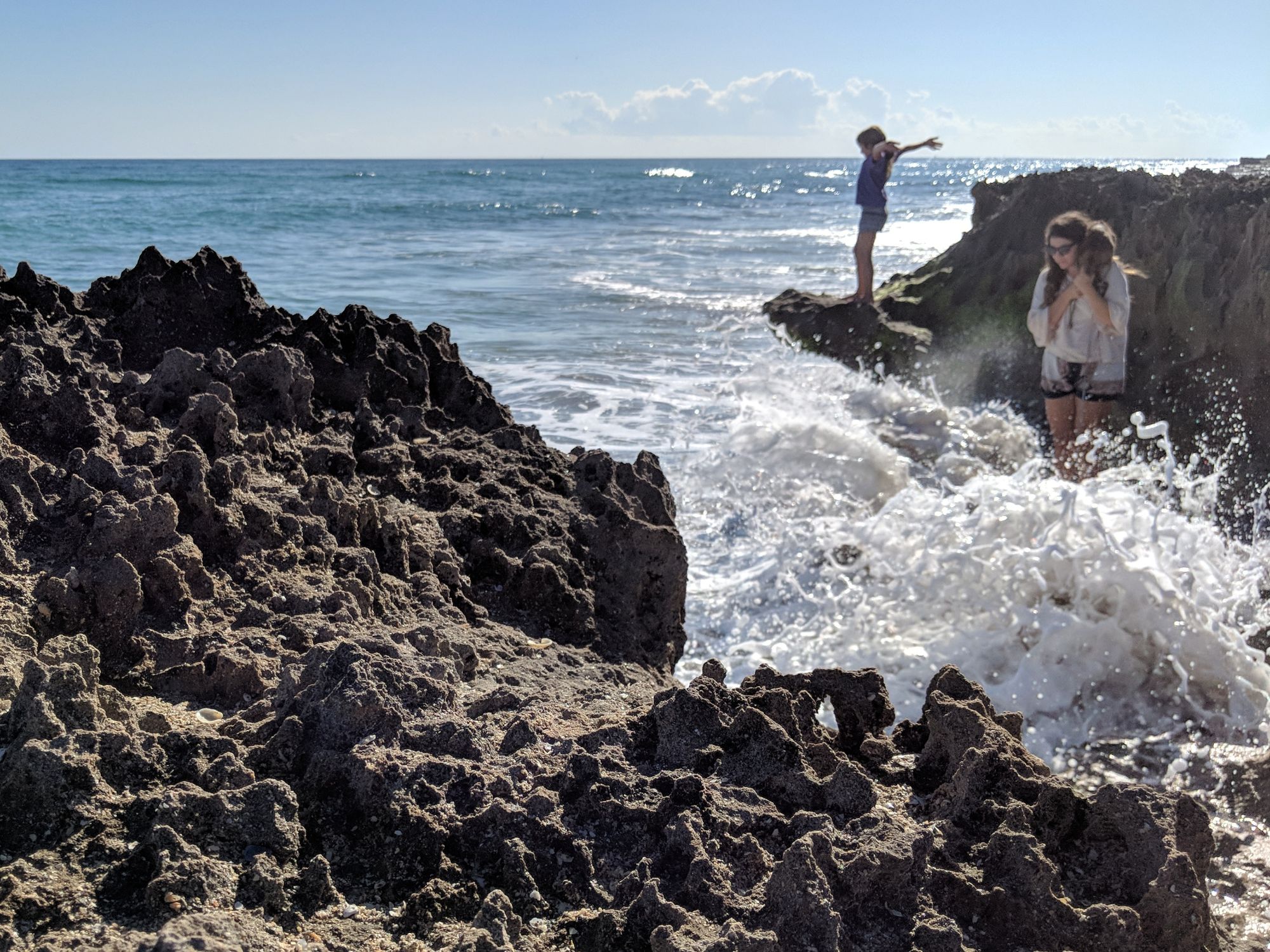 Why did you create this photo book?
Like many husbands, mine is difficult to buy for. So when Christmas came along, I thought he would enjoy a collection of memories rather than a replacement for the pocket knife he keeps losing or more coffee paraphernalia. But beyond that, it was an effort to wrap my mind around everything we have done. It became a sort of love letter to the America we discovered on the road.
What were the reasons for your travels?
Most of the photos in this book were taken during a nearly two-year long road trip across the U.S. The idea to upend our lives came on a mountaintop above Orcas Island, WA. As we looked out over the Puget Sound, we wondered, with our flexible work situations, why we couldn't do this all the time. Turns out we couldn't find a reason. We rented our suburban Philadelphia house out for a year, packed 2 children, a pomeranian, a cat, and way too much stuff into a car and set out. Over the next 2 years (we ended up selling the house), we spent time in the California desert and the redwood forests. We made our way to the Pacific Northwest (Orcas Island, of course!), all the way back to the Northeast, and down the Atlantic coast. We spent time in cities and even made it across the ocean to Hawaii. It was definitely scary to leave what we knew, but I can't think of a better and more formative experience for my kids to have had. I chuckle to myself when I hear them long for beignets from New Orleans or talk about the time they saw a wolf pack in Idaho. It will be a very long time until they realize how lucky they've been.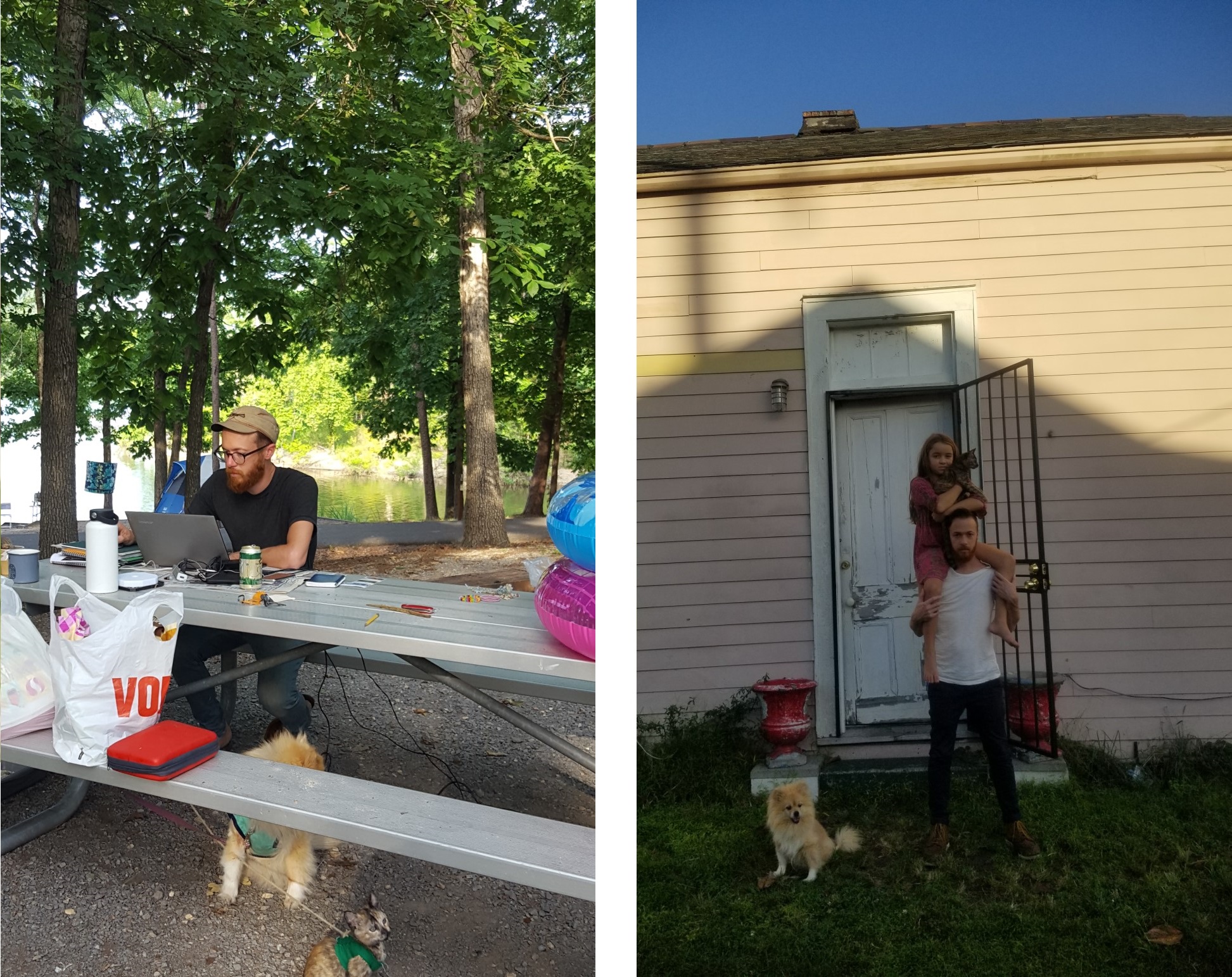 What is your favorite image from your book and why?
I love the image I took of my daughter sitting on my husbands shoulders (above right). They are standing in front of a very rundown house we rented in New Orleans; she is holding our cat, and our dog is staring off. It reminds me of a Dorothea Lange photo, with my shoeless unsmiling daughter, but somehow the pets give it an air of absurdity. It reminds me what a circus our lives were for a couple of years!
What is your favorite story behind an image in your book?
There is a picture of my husband sitting at a picnic table (above left). We were camping near Hot Springs Arkansas and he is trying to get some work done while everyone around him (including his family) was busy enjoying some outdoor recreation. With his laptop and his work clutter, he was already standing out from the crowd. But what makes me laugh every time I see this picture is the jolly little vest our kitten is wearing! Like any small cat, ours was active and curious. We were worried she would wander off, so I hastily constructed a harness for her out of odds and ends from the car. To add to the spectacle, our elderly dog is wearing an evaporative cooling vest, because she tended to overheat. I could only imagine what our fellow campers made of this!