How to take great photos on your phone
Using your phone camera doesn't have to mean compromising on quality.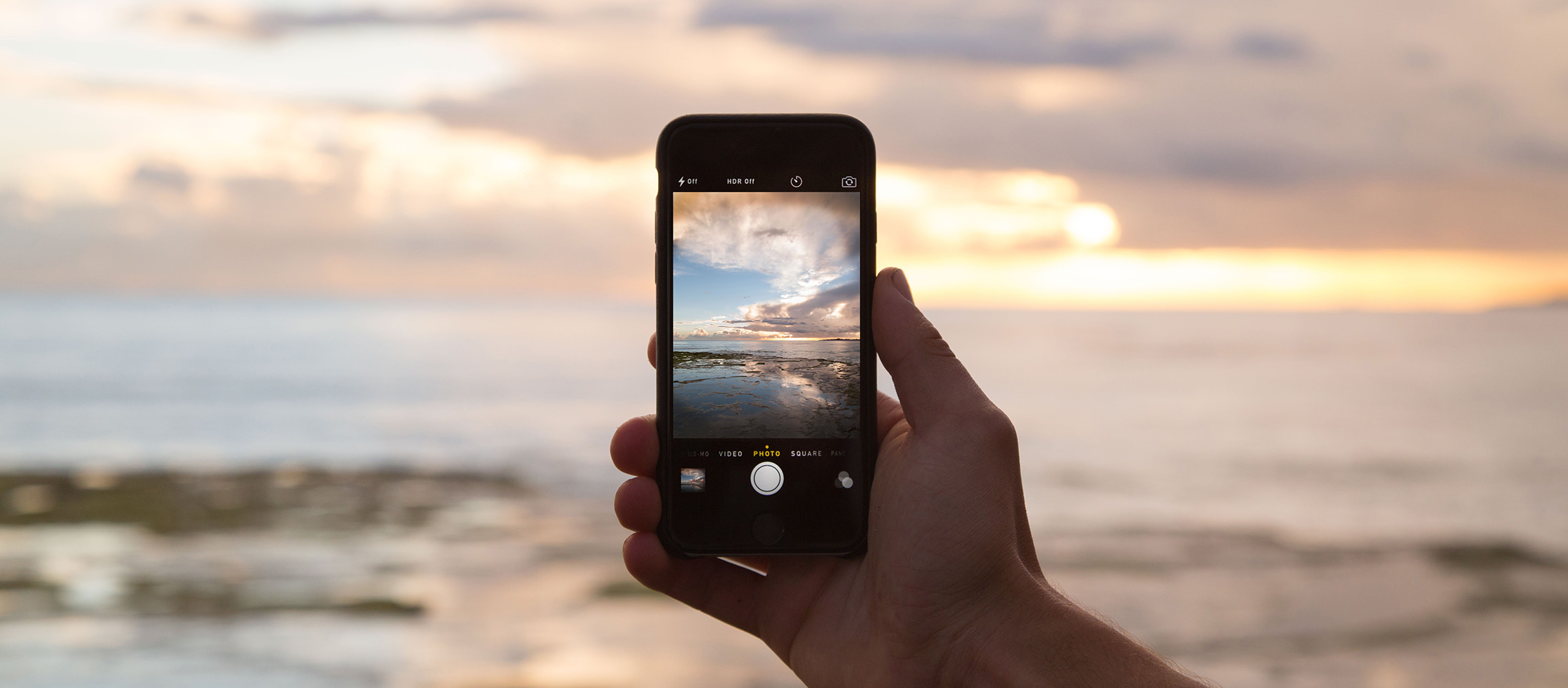 When we travel, we want to adventure into the unknown, take a break from our everyday lives, and learn about the world around us. Whether it's an overseas excursion or weekend away, a holiday rejuvenates us and brings energy and joy back into our lives. Relish that treasured holiday feeling forever by bringing your memories home with you in a beautiful MILK Photo Book or Album. Leave the bulky equipment behind and capture all those precious moments with that little device you always carry in your pocket or your purse—your smartphone.
Here are a few surefire ways to ensure your photos encapsulate the essence of your travel experience to relive time and time again.
---
Get your settings sorted
Before you set off on your adventure, analyze your phone camera's settings. Practice taking photos in your home environment, playing around with different angles, levels of light and exposure, and any other additional settings you might wish to use. Making simple adjustments such as dialing shadows and highlights up and down can make a huge difference to your holiday keepsakes.
Other important things to remember are:
Always clean your lens (a quick wipe can work wonders).
Ensure your phone has plenty of memory - you'll want lots of storage space for all those treasured memories.
Check how your phone handles a bit of motion - nothing worse than blurry images!
Make sure your camera is set to take high-resolution images - go for at least 8 megapixels to ensure your pictures will print beautifully.
Embrace apps
A number of handy apps can help your holiday memories stand the test of time. Depending on how technical you want to get, some of these act like more traditional cameras, giving you more control over things like shutter speed and exposure. Others help you edit your photos after the fact.
Some apps to try include:
ProCamera8
Camera+
VSCO
Snapseed
Englight
Place people in your pictures
Landscape shots can be beautiful, but they don't tell the whole story of your travels. The human element adds intrigue and a familiar face will effectively bring those memories flooding back. Placing friends and family members in your pics can help to make your photos more personal, illustrate scale and perspective, and provide context.
You can also include local people (with their permission) for an even more authentic snap.
Remember the rule of thirds
This rule is a cornerstone of composition - look at your favorite photos and see how many of them use it.
Step one: As you set up your shot, divide the frame into thirds (either mentally, or using your phone's grid function) so there are nine clear segments.
Step two: Aim to place the focal point of your picture where the lines intersect the segments on either side.
Step three: Get clicking and watch the magic happen!
Follow the light
Getting up to watch the sunrise or gazing at the sunset in Thailand or Greece? Get out your phone camera - photography's 'golden hour' is just before sunset and after sunrise, where the daylight is soft. The unique lighting can really make your shots shine and is especially great for making your subjects look radiant.
Don't be afraid of less-than-perfect weather, either. Clouds and rain can make for some of the best, most striking photographs - and some of your most memorable holiday moments.
Go the extra mile
Sometimes the trick to taking a great holiday photo is giving the most popular destinations a miss and heading to a hidden gem. Otherwise, try beating the crowds and getting up pre-dawn so you're one of the first people at the hottest tourist attractions in the area. Fewer people around means you can take unobstructed photos and take advantage of that beautiful golden hour light.
With these tips in mind, you're ready to capture that holiday bliss and preserve it forever in gorgeous photography.