Adam Broomberg Oliver Chanarin
Master Photographers on Their Art.
---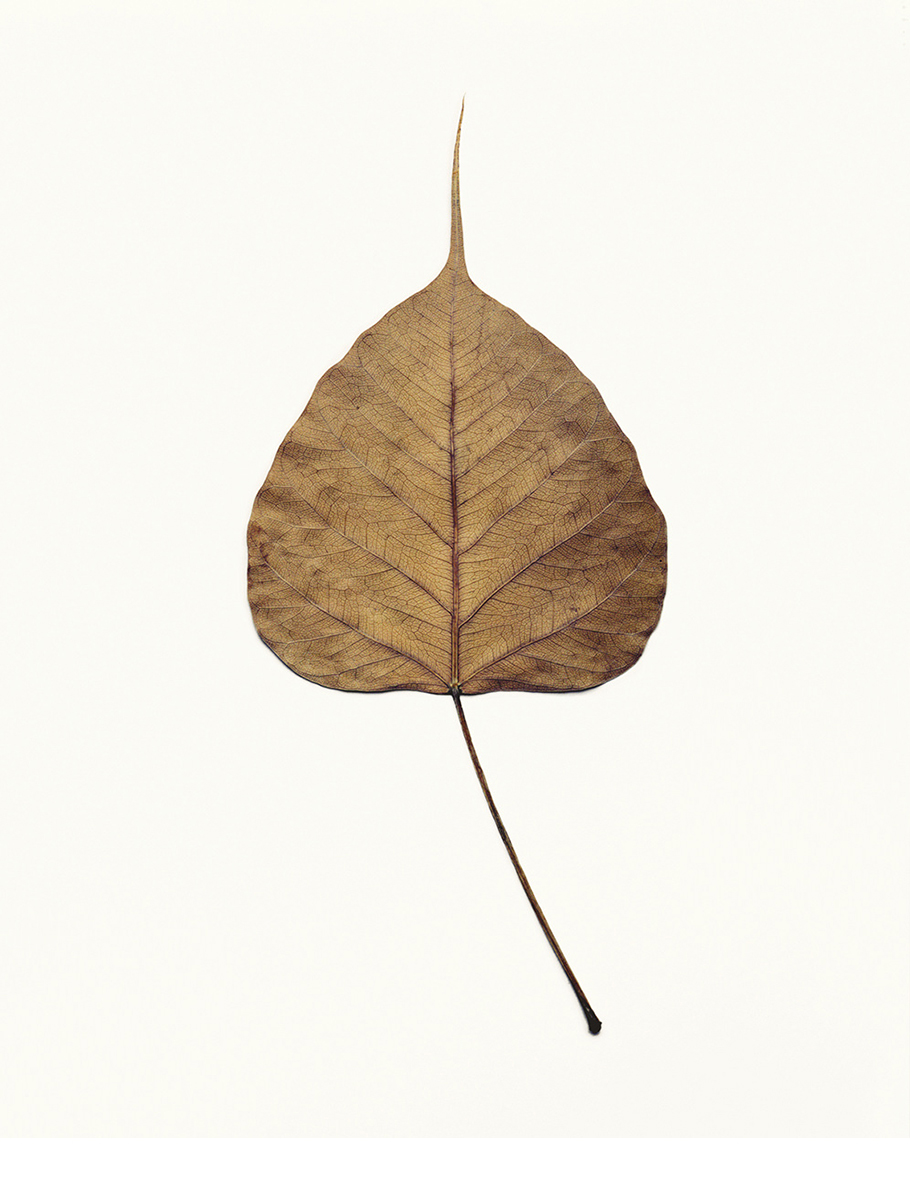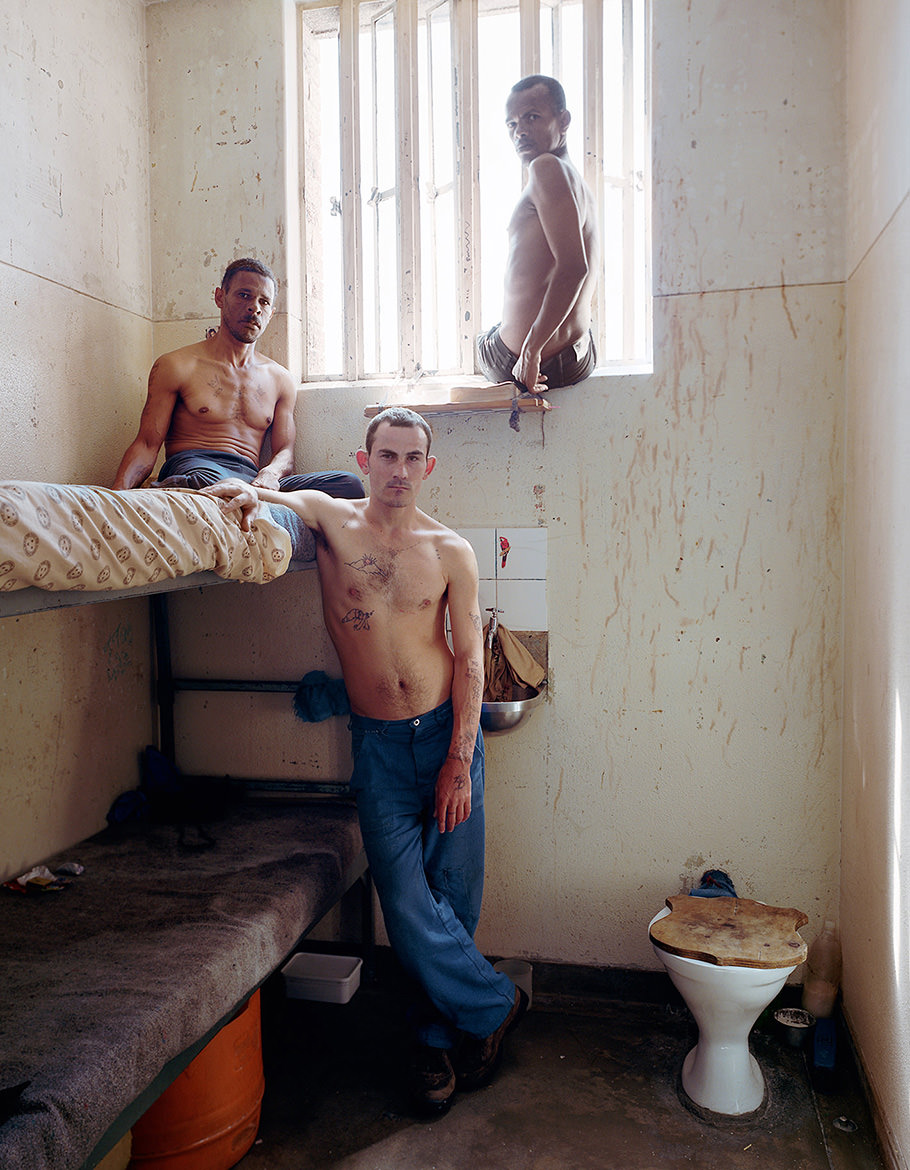 HOW DO YOU DESCRIBE WHAT YOU DO?
We are photographers with doubts. When we first started, we were working in a more traditional mode – we thought of ourselves as documentarians, producing socially concerned documentary photography. We believed in the possibility of photography. But along the way, we began to lose faith. There is a hidden promise every single time that someone is photographed: he or she hopes that being photographed will somehow alleviate the suffering. We cannot live up to that promise.
HOW AND WHY DO YOU WORK TOGETHER?
Since we do not record which one of us clicks the shutter, who is the real author of the work? You could say that our photographs are taken anonymously – like soldiers at an execution, each of them hoping that it was not their bullet that did the killing. It's the result of a partnership, a collective. This is challenging to the photography ghetto. Photographs have historically been produced by individuals. We are all familiar with the myth of the photojournalist, a lone wolf, prowling the world, witnessing suffering, gathering evidence, our brave proxy bringing back the news. Photographers have generally been thought of in these terms, as providing a singular vision. That has gone. Today, unmanned drones equipped with high definition cameras record activities on the front line with monstrous degrees of scrutiny and detail. People everywhere are equipped with cameras – on their phones, in their pockets. So the idea of the lone genius photographer, whose courage and agility allows them access to the scene of the crime, is defunct. Photography has become much more discursive and this suits our practice. Being two requires a constant conversation, an exchange of ideas that has been going on for over ten years now.
WHAT ARE THE BENEFITS AND THE DRAWBACKS OF WORKING THIS WAY?
On a practical level, we are both involved in research, the logistics of organizing access, applying for grants, et cetera; and within specific situations, negotiating the terrain. Our work has often engaged institutional power, the Israeli defense force, the British Army, the wardens of Pollsmoor Prison, and being in a team helps. It's a process of seduction, a dance that we have been perfecting over the years. The fact that we are two instead of one, that we sometimes disagree, or see things differently, forces us to articulate what we are thinking more clearly, which has led us to a more analytic form of documentary. There is a flip side of this ongoing discourse, this endless conversation. It's possible to over-analyze the process, to provide not just the photographs but their interpretation. It's a process of discussing and explaining work that is also borne out of a healthy anxiety about the role of representation. Photographs, despite being grounded in realism, are such unfaithful documents.
YOUR BACKGROUNDS ARE IN OTHER AREAS. HOW DID YOU COME TO FOCUS ON PHOTOGRAPHY?
We began by thinking about and by looking at photographs rather than taking them. We never studied photography but share degrees in philosophy and sociology. We started working together as editors of Colors magazine. Our knowledge about the world and photography began in this way – looking and thinking rather than making.
HOW DO YOU CHOOSE YOUR SUBJECTS?
Every project is different. There is no system. When we started it was a more organic process, of simply being in a place, scratching below the surface, opening drawers, asking questions. In Ghetto and Mr. Mkhize we were driven by a sort of dumb curiosity about the world. More recently our projects have grown out of research. Specifically, concerns relating to photography and the representation of trauma. But we still feel that the world is more interesting than anything inside our heads.
YOU HAVE QUESTIONED THE ROLE OF DOCUMENTARY PHOTOGRAPHERS, REFERRING TO "UNRELIABLE WITNESSES". IS THERE NO HOPE FOR PHOTOJOURNALISM?
Our work has never been considered journalism. It's way too idiosyncratic. Journalism requires an aura of immediacy and objectivity that we have never really nurtured or believed in. But the trust we had in the usefulness of an image (when accompanied by text) in, say, Ghetto or Mr. Mkhize's Portrait, has given way to an anxiety about its role that is partly the result of world events since 9/11 and the subsequent war of images. The most severe examples are the Abu Ghraib images, which not only function to represent humiliation, but constitute it. Less obvious but still harrowing is the endless stream of images of women in Iraq and Afghanistan in their homes "exposed" (often literally exposed by the photographer's flash, or the torchlight of the soldiers they follow), or images of suspects' heads being held down by soldiers' feet, or blindfolded and numbered. Image-making is now more than ever linked to surveillance and power. In this environment, we are less excited and more cautious about practicing our craft. Our work has never been an attempt to replace the sort of work that photojournalists do. Looking at images from Gaza over the past months, at the visual records of certain events and locations on camera by photojournalists and residents of Gaza with their mobile phones, it's clear that the role of photography as a tool for bearing witness and providing evidence is undiminished. We are just unsure of the role of the professional in this landscape. The professional witness seems to us a rather ambiguous creature.
THE AFTERMATH OF WAR IS A THEME IN RECENT PROJECTS. HOW DO YOU APPROACH THIS?
Much of our work has been grouped together with image- makers producing what has become known as "aftermath photography". This is a loose term that describes projects that examine conflict by assessing the damage after the fact, or by avoiding the epicenter of the war and the inevitable pitfalls that come with operating in that terrain. It is work that allows, through these choices, for a slower, more critical analysis. It is work that engages with art history and its various aesthetic strategies. This work avoids the media which demands images of "the now". Instead, it has used the book form and museum and gallery walls as a host, taking advantage of them as sites of critical discourse and historical comparison. And, finally and most importantly, it is work that recognizes that photojournalism, like any public art, cannot be transgressive or critical. The Red House project definitely falls into this category. The Day Nobody Died takes a different approach. We were trying to make a post-mortem of embedded photojournalism so we aimed for the front line of a raging war.
HOW MUCH OF YOUR WORK IS PERSONAL, HOW MUCH COMMISSIONED?
We sometimes take on magazine assignments. We have made pictures for billboard advertising. We apply for grants for projects that have no specific outcome. Some of our projects are designed for gallery spaces; others are intended to become books. We have tried to keep these different aspects of our practice separate, but there doesn't seem much sense in it now. Our work is so much about critiquing representation; it is fascinating to us that our skills, our tools, can and are used to record conflict, and at the same time make advertising. These are both part of an economy of images that we are trying to investigate.
ARE YOU ACTIVE IN OTHER MEDIA OR CAN YOU IMAGINE MOVING INTO OTHER MEDIA? FOR EXAMPLE, FILM.
Yes, we have often made films. Our first was called Going Under and was a ten-minute-long single take of an elderly man being put under general anesthetic on the operating table. For The Day Nobody Died we made a film which records the journey of a cardboard box full of photographic paper, from our studio in London to the front line in Helmand Province in Afghanistan, and back. After photographing for many years with a large-format 4x5 stills camera, video is something we have found very liberating. Good for taking notes. Good for mocking the formality, the silence and the so-called objectivity of photography.
THE CAPTION OR STORY HAS AN IMPORTANT ROLE IN RELATION TO YOUR IMAGES. HOW DO YOU SEE THAT RELATIONSHIP?
It is rare that a photograph appears outside of the context of words. From a humble newspaper photograph to a fine art photograph hanging on the wall of a museum, there is always a context that is defined by words. Captions, titles, essays, criticism, reviews. We have always chosen to engage with this relationship. Ultimately we are trying to tell stories. And photographs alone are often inadequate.