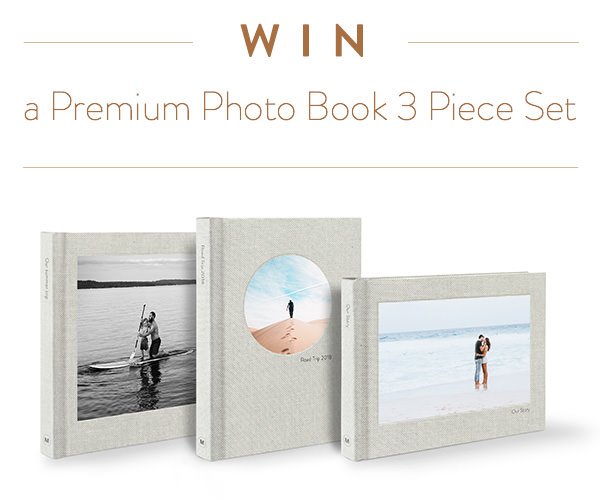 We wanted to celebrate one lucky customer's story by helping them turn it into a keepsake they could cherish for a lifetime. We had an overwhelming response with stories that truly moved us. 
All the stories we received hold such power and all deserve to be cherished and it was hard to pick just one. Read Danielle's story below: 
---
Six months ago I had emergency surgery for a ruptured stomach ulcer, I had just had my third baby and whilst I was lucky to survive and come home to my babies, I came out with only a fifth of my stomach left.

The result has been life-changing. Not only physically but my outlook on the remainder of this beautiful life I have.

My husband took four months off after my surgery to help look after our children. It was the longest time we'd spent together EVER! Every day for four months! He had never spent such an extended period of time with our three children and he found it both difficult and life-changing. The children learnt who their father really was (outside of the grind of working 7am-8pm and weekend duties), my husband learnt the trials of being at home with three children and he got to experience so many milestones he normally would never have been able to (our eldest daughter started school during his time off etc).

During the time off, my husband took a photo journal of every day. It's truly special. A reminder of his time with our children.

He also created a family cookbook, I illustrated some meals and he took photos and wrote a blurb on each meal. It's the story of us.

Our son is now almost one and we'd love to have a story of his first year captured as well.

Please consider immortalising our incredible time together as a family, filled with love, healing and a level of understanding for each other we now cherish.