Moments of Inspiration, Love and Kinship.
---
MILK stands for 'Moments of Inspiration, Love and Kinship'. Almost 20 years ago our founder, Geoff Blackwell, who's family has been making books for over half a century, was so inspired by this idea that he began the MILK Collection. Geoff ran a global competition and gathered over 40,000 professional and amateur photographs which celebrated the very best of humankind. From these, 300 images were selected to be the heart of an exhibition, and used to create the three MILK titles 'Family', 'Friendship' and 'Love'. The books were a global success, selling 4 million copies and 74 million greeting cards. A decade later, Geoff had the idea of creating a new print-on-demand photo book business for anyone to celebrate their own special moments in beautiful books and albums. In 2012 MILK Tailor Made Books was launched in Geoff's home country of New Zealand.

What we believe.
---
We started with the belief that every person's life has unforgettable moments that define it. From marriage vows to Sundays at the park, these are the moments, both big and small, that we think deserve to be cherished. We believe that the best memories aren't meant to fade away on the "cloud" – they're meant to be saved, celebrated, and most importantly shared. So here's to always choosing print over pixels, watching more sunsets than Netflix, and creating moments that are truly worth celebrating.
Why it matters.
---
Sometimes it can feel like your world is moving too fast: suddenly the days disappear into weeks and the weeks into years and it all begins to blur. And sometimes, in the middle of all of this, there will be a moment — be it a smile, a word, a kiss - that brings you back to life and reminds you of the good in the world. And it's that moment, the glimmer of hope, that is worth celebrating. We strive every day to help you to create a book that is worthy of those moments.
An interview with our founder.
---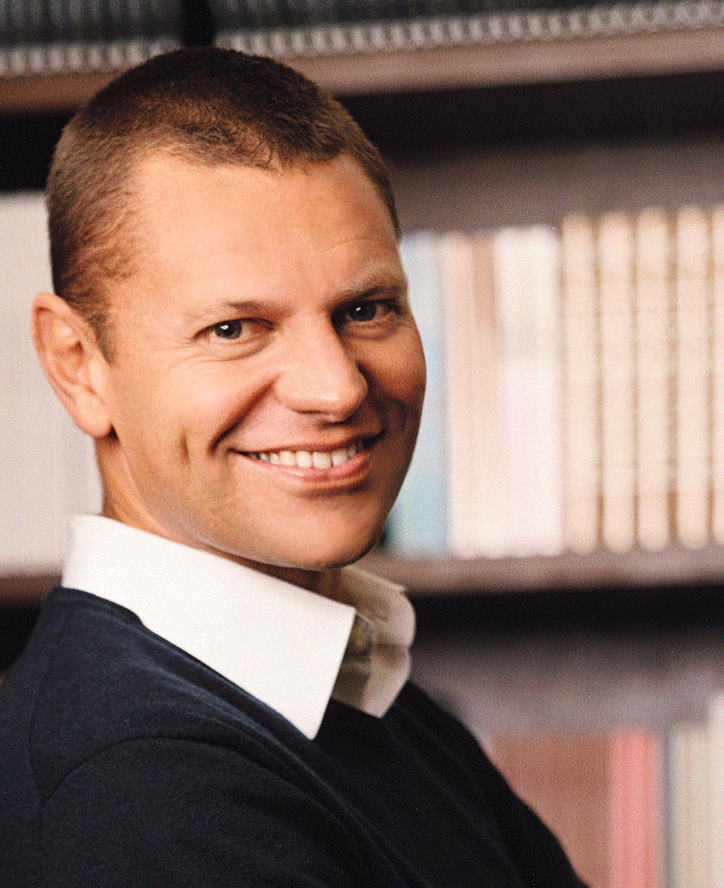 Geoff Blackwell
MILK Founder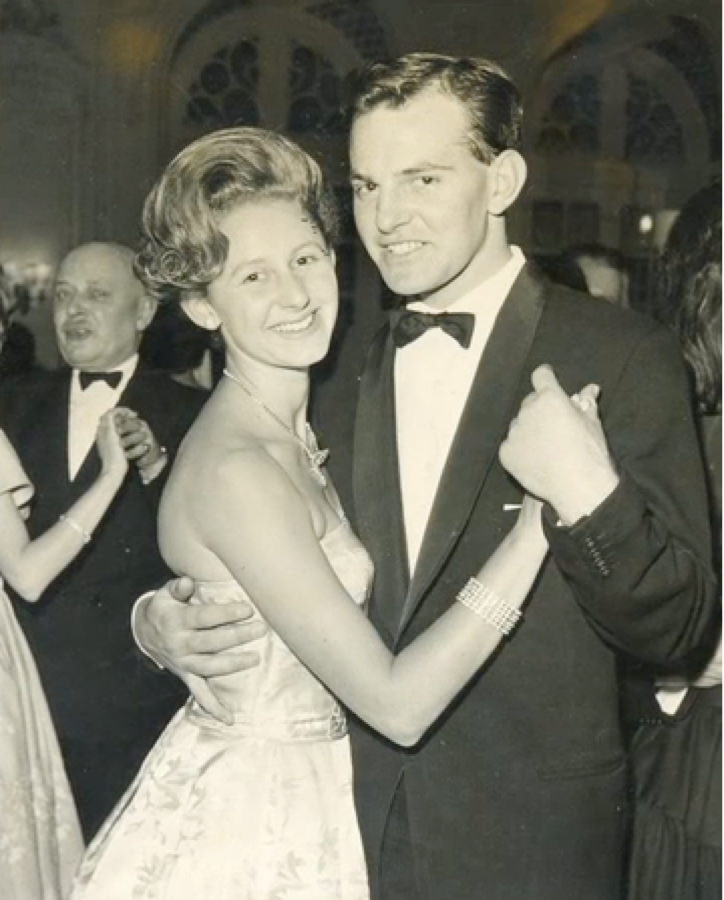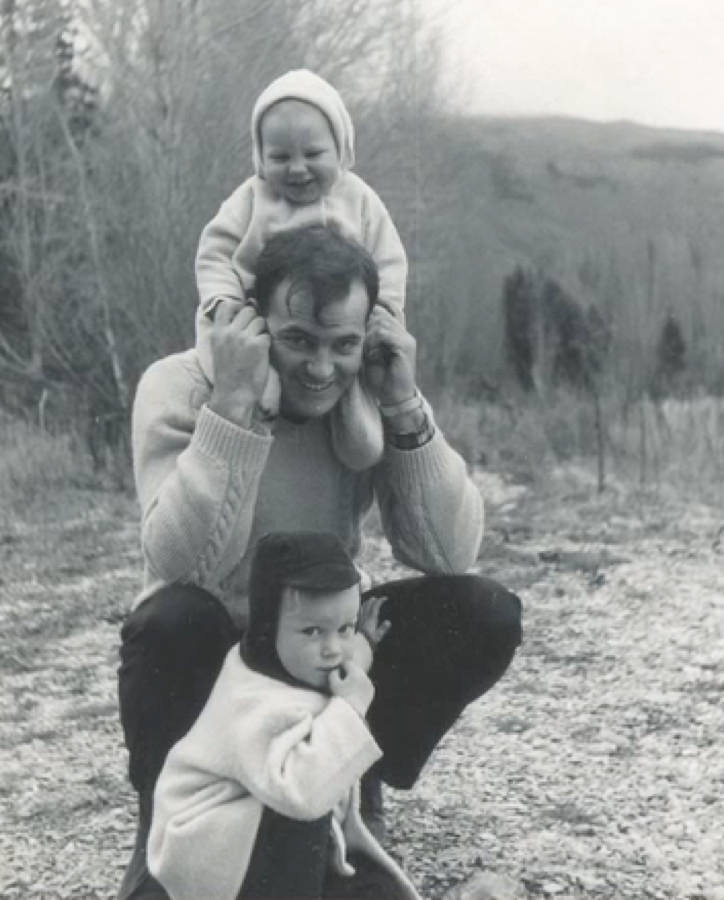 Geoff on his Dad's shoulders with his brother Paul.
Q: Tell us about the beginnings of MILK?

GEOFF: A lot of the projects we have developed in my publishing company Blackwell & Ruth and MILK Photo Books started with a desire to focus on things that are fundamentally good about life - and to celebrate them. To look for the best in humanity and for an opportunity to add, in a small way, to the volume of good that exists in the world. So being an independent book publisher has given me a kind of life where I have the freedom to make books that are focused on subjects that enrich my life. Publishing is not a business that you make a lot of money out of but I've had a rich life focusing on books with subjects that have meant a lot to me.

It started with MILK, a project conceived to capture with photographs the moments of inspiration, love and kinship that are part of being in a family, having friends and giving and receiving love. I've been fortunate to have a wonderful family and friends and that inspired the project. It was the first thing I ever wanted to do, and probably the biggest thing I've ever done. We had this huge global competition and drew in photographs from people of all backgrounds. The photos captured spontaneous moments people shared between themselves, whether they were black, white, rich, poor, and captured the universality of what it is to be human and have that need to love and be loved. That project was hugely successful, it resonated with people all around the world. Those photos ended up on over 70 million greeting cards and we sold around 4 million books. I started the whole thing in 1998 and it launched in 2001.


Q: That level of success must have been hugely rewarding?

GEOFF: Well, most importantly making that book made me feel like a better human being. Anecdotally I got so many stories from all around the world. People saying 'I gave that book to my girlfriend', 'I read something from it at my father's funeral', there were all these stories that I used to hear. And it was great. After I had done this I thought I wanted to keep doing it. So my philosophy with publishing became to always get an alignment between my head and heart.

And just trying to look at my own life and think about what are the good things about my life, and then find a way to drill down on them and celebrate them and find a way to help people celebrate theirs. So if you look at the overarching thread of the books I've published you'll find it's about celebrating life, it's about relationships, about wisdom, about the beauty of nature and about sitting around a table with people you love enjoying good food - hopefully it's about humanity and fundamentally about kindness.

 
Q: So when you came to launching MILK photo books you followed the same philosophy?

GEOFF: Yes, MILK Tailor Made Books came about because of my Dad. He's a good and generous man who has never sought attention for himself. So, when he turned 70 he'd never had a big birthday party. Essentially his whole life has been about cheering for everyone else. So we all decided that his 70th was going to be the moment that we let him know how much we all love him.  We decided, that as a family, we would make a book about his life. We had a secret meeting where my brothers and I, along with our wives and our kids all got together and said 'how can we do something special for him?'

A plan was made to break into their house while they were away and to raid their photos, and every member of our family picked their favourite photo of each of us with him and wrote something about what he meant to us. We made a slide show with the photos to his favourite music - he was a big John Denver fan - and put all the photos to that. And we made a book to give him.  On the day of his 70th we all got together for a family lunch and my brother Paul got up and made a speech and we played Dad the slide show and we gave him the book.  He wept. He just wept, so did we all, and I know this meant just about more to him than any day in his life. He already knew that we loved him, but for us to actually go out of our way on this day and make something and give it to him and say "We love you, you are a good and kind man, and you have been a great Dad and a great Grandfather. I know what it meant to him, and what it meant to us to be able to say this to him.

 
Q: And that special celebration of your Dad led to MILK as we know it today?

GEOFF: Yes, I thought to myself, you know, I know how to do this - let's create something people can use to create their own really beautiful books, so they can capture the moments in their lives and make a truly beautiful book that symbolically says something that's really important. "You matter to me."