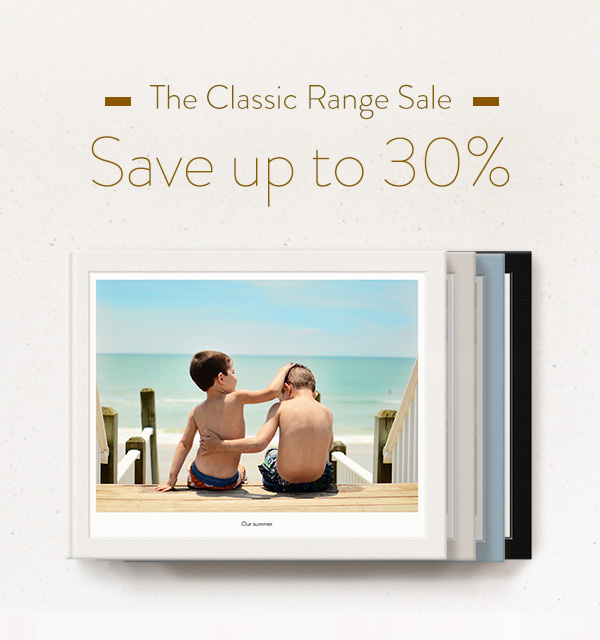 Create your own modern classic with our range of Classic Photo Books and Albums.
Pre-purchase & save up to 30%
or
use checkout code MYCLASSIC to save 20%.
Photo books by customers
---
See the latest books are our customers are making (generously shared with their consent).
---
Save up to 30% on selected photo book and album formats from MILK's Classic range. Offers exclude the cost of shipping. The purchase of a pre-purchase voucher is considered a "pre-sale" transaction and is not considered to be a "gift voucher". Pre-purchase vouchers are valid for 6 months from the date of purchase. Only one discount offer/pre-purchase voucher may be applied per single transaction. The code MYCLASSIC can be applied at checkout to receive 20% discount on the Classic range, however cannot be applied in conjunction with a pre-purchase discount, any other discount code, nor can it be applied to a pre-purchase sale. Checkout or sitewide discount codes may not be used towards a pre-purchase sale, on the MILK or Moleskine iPad App, or on the MILK & Print website. Offers expire Monday, August 20th, 9:00pm (PDT). See our full terms and conditions for more details.